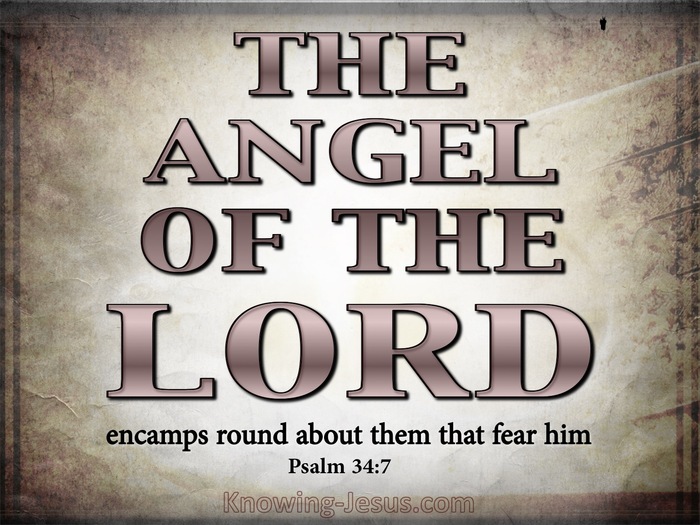 Verse Thoughts
The eyes of the Lord are forever on those that hope in His unfailing love and God dispatches ministering angels as a protection for His children, who trust in His name, and as a defence against the invisible forces of evil and malevolent spirits that seek to do them harm. Employed in continual worship and joyful service of Lord almighty, these holy angels are often engaged as ministers to those that bear the image and likeness of the Lord as well as being employed in the angelic conflict against the powers of darkness, that seek to usurp the authority of God and slander His holy name.
But here we read of a very specific angel: The Angel of the Lord. This is not merely a reference to one of God's many ministering spirits, but an allusion to the eternal Son of God, the second Person of the Holy Trinity, Who encamps around about those that fear Him, and delivers them all.
The Angel of the Lord is seen many times in the Old Testament and His unique characters almost certainly identifies Him as the pre-existent Christ, for His mission and manner invariably identifies Him with God Almighty. Not only do we find the Angel of the Lord exercising responsibilities that can only be ascribed to the Deity, but we discover that this angelic Being is also worshipped as God.
Despite the many appearances of the Angel of the Lord in the Old Testament, He is never seen in the New, after the incarnation of Christ, and we who have been born again into the family of God have Christ's indwelling Holy Spirit as our guard and guide, but we also have Christ's promise that He will never leave us nor forsake us - and that nothing can pluck us out of His hand and nothing can pluck us out of our Father's hand.
The psalmist rejoiced that the angel of the LORD encamps round about them that fear Him, but we can rejoice that the Spirit of Christ is living in us and has taken up permanent residence within our heart - for greater is He that is in you than he that is in the world.
My Prayer
Thank You O Lord my God for the knowledge that there is nowhere that I can go that is beyond the range of Your protection, power and comfort. Thank You for Your goodness, mercy and protection, which surrounds me every moment of the day, and I pray that You will send Your messengers of comfort to protect me from the evil one – and bring me at last into Your eternal kingdom to Your praise and glory, in the name of Jesus. AMEN.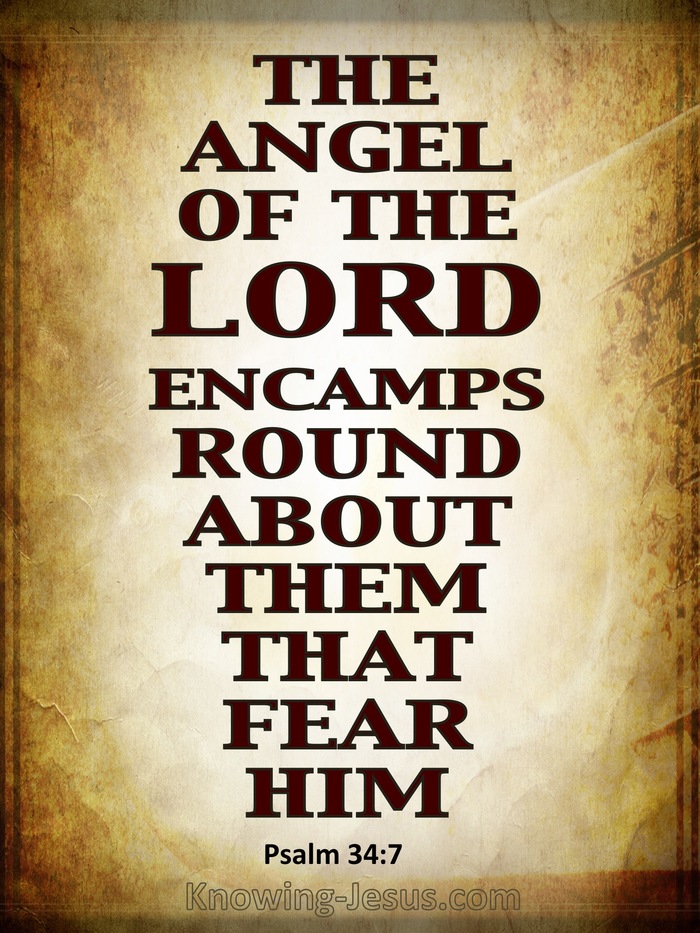 Choose a Verse from Psalm 34