Blessed is the man that walketh not in the counsel of the ungodly, nor standeth in the way of sinners, nor sitteth in the seat of the scornful.

Psalm 1:1(KJV)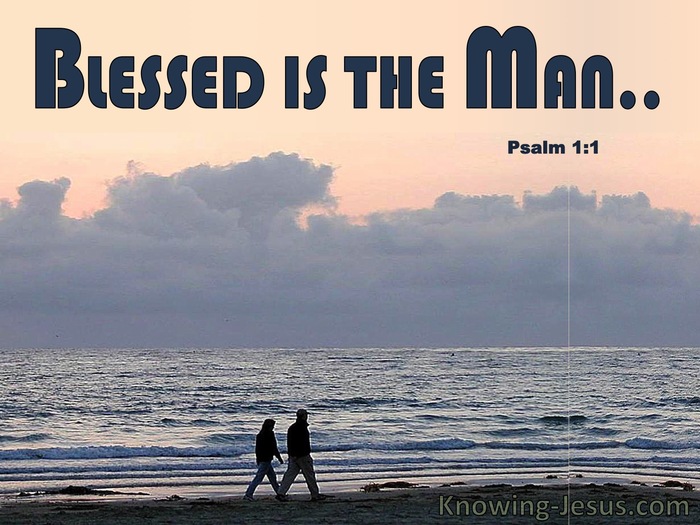 Verse Thoughts
Such a man is living in the world but is not enticed by the things of the world, nor is he influenced by the mind-set of the worldly men, who live in defiant rebellion against God and holds His anointed Son in such contempt. Such a man walks in spirit and truth and does not habitually wander into unwholesome places or involve himself in the worldly exploits of wicked men. Such a man seeks His counsel from the Lord, pays attention to God's written Word – and keeps their eyes on JESUS.

Such a person is wise in his routines and his circumspect in his conversation. Such a one hearkens to the Spirit's promptings and submits to the voice of his Lord. Such a man delights in the law of the Lord and takes time to study the Word of truth and meditate on the things of God.

It is God who plants such a man in the place of His choosing and it is by the banks of the many rivers of God's unfailing supply that such a man is planted, for it is God that sustains and keeps and God that nourishes and trains. The Lord is the one who refreshes and renews, that guards and guides – that helps and heals.

O the joyous happiness of the man who truly walks in God's ways and does not compromise with the world system. Blessed is such a man… YES – Blessed indeed is the man that walks not in the counsel of the ungodly, nor stands in the way of sinners, nor sits in the seat of the scornful.
My Prayer
Loving Father it is my desire that I too walk in Your ways and keep from foolish compromise with the world system. Keep my heart set on the Lord Jesus so that my thoughts are not influenced by the mind-set of this current age, but may I be like the man planted by Your many rivers of grace and love, joy and peace, so that Your mercy and compassion may flow through me to the people around me, in the place where you have planted me, in Jesus name I pray, AMEN.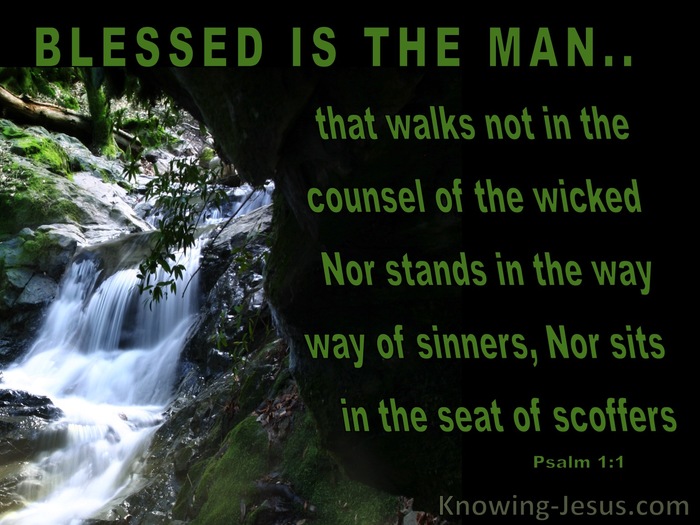 Choose a Verse from Psalm 1