The voice of the LORD echoes above the sea. The God of glory thunders. The LORD thunders over the mighty sea.

Psalm 29:3(NLT)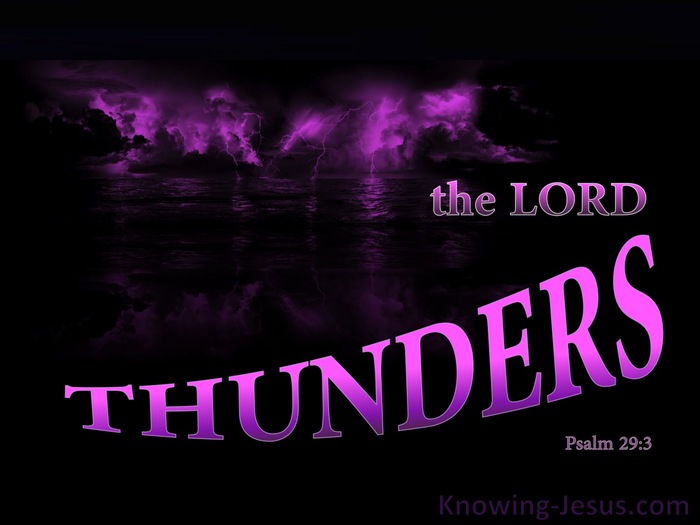 Verse Thoughts
In this short psalm of reverent worship, mighty men of the earth are duty-bound to give honour and praise to the great God of the universe, for to Him alone is ascribed glory, for He is the One that sets men up in their place, to carry out His eternal plans, and He is the One that removes men from their thrones, for He is the Almighty God of Glory. His sovereignty is over all the earth and He is the One that 'rules over the kingdom of men' - for no-one could draw another breath, without his sovereign permission. His glory is exhibited throughout the heavens.
The sound of His voice is as many waters and the noise of His speech thunders throughout creation. Should we not ascribe to the Lord glory and strength, and give to the Lord the honour due to his name? Should we not honour the Lord in thought, word and deed and adore Him in spirit and truth?  Should we not worship the Lord in the beauty of His holiness, knowing that He alone is worthy of praise?
Should not we who are His children, made in His image and born of the Spirit, humble our hearts before Him and bow our ear to listen to the whisper of His still small voice... as He speaks to us His words of comfort and guidance?
My Prayer
Loving Father there are so many examples of Your great glory and majesty – and yet You are interested in me, Your child. Help me to attune my ear to hear Your voice, that I may live humbly and walk wisely before You, in spirit and truth, in Jesus' name AMEN.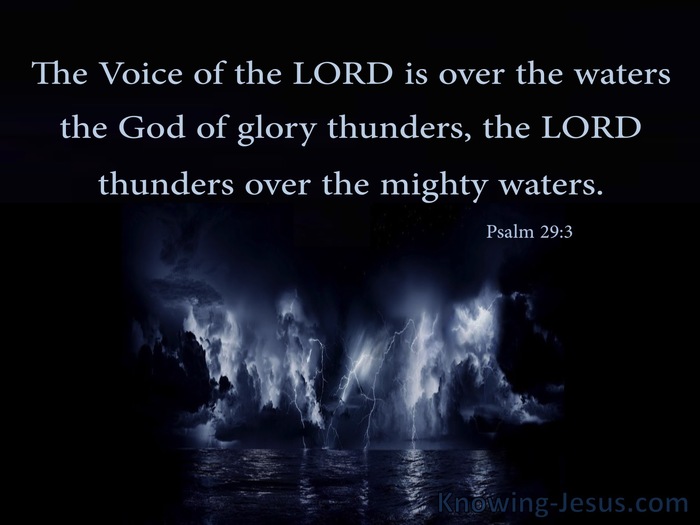 Choose a Verse from Psalm 29