The LORD is my light and my salvation; Whom shall I fear? The LORD is the defense of my life; Whom shall I dread?

Psalm 27:1(NASB)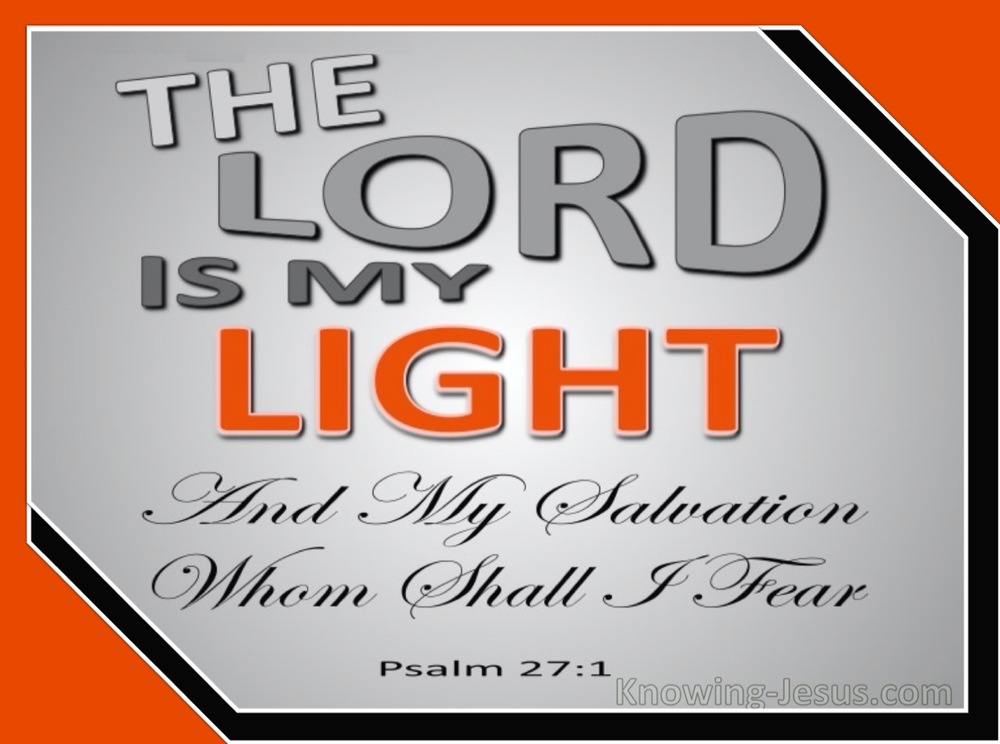 Verse Thoughts
The Lord Jesus is light and life, safety and strength, purity and peace. In Him is security and salvation, for by Him sin and death has been conquered and through Him we have access the Father for He is the one way, the only truth and the revealed Word of God.
In Him we live and move have our being and through Him we are more than conquerors because He loves us, and He has send His Holy Spirit to take up permanent residence within our hearts, for He has promised, I will never leave you nor forsake you.
We are led and guided by His eternal light, which floods our soul with the divine light of a heavenly birth, so that He dispels all darkness; comforts all sorrows; calms our fears and guides us into the paths of righteousness and truth. He is not only light and salvation, but He is my light and my life, my strength and my peace, my salvation and my God.
There is nothing in heaven or earth, visible or invisible that should disturb out hearts or cause us to be afraid for He is the omnipotent Creator and all the strength of our lives and the illumination for our path, derives directly from Him.
When we put the Lord Jesus into proper perspective, and see Him for Who He truly ism our hearts should truly rejoice, for if God is for us who can be against us?
My Prayer
Dear heavenly Father, You are my sufficiency and strength, my light and my life - my all in all . I pray that when dark clouds of unknowing loom across my heart that I immediately call to mind the wonderful truth of Who You really are, and of the wonderful security and eternal salvation I have in Christ, in Whose name I pray, AMEN.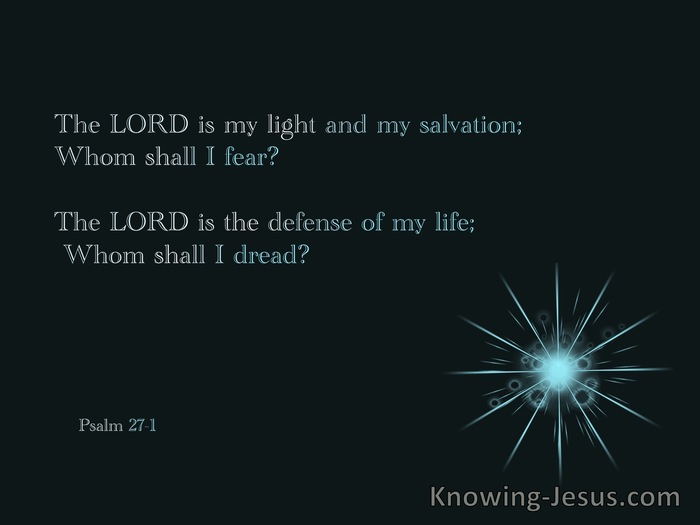 Choose a Verse from Psalm 27