As the deer pants for the water brooks, So my soul pants for You, O God.

Psalm 42:1(NASB)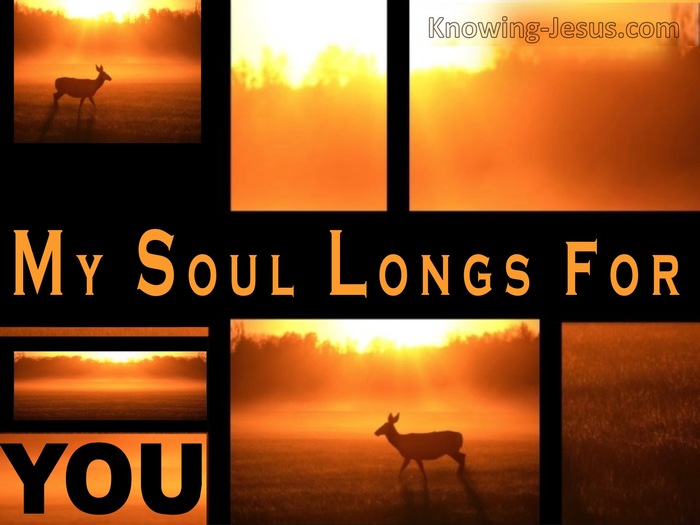 Verse Thoughts
A depth of urgency and deep pathos is captured in these verses as the metaphor of a weary hind, parched from the blistering heat of the day; exhausted from the pounding pursuit of howling hounds, who hungry for her blood, as she pants for a water-hole, is compared with the gaping need in the heart of a believer, yearning for his God. It is the soul that is panting after God. It is when the very core of our being; the entire person; the innermost self longs after God with a deep, deep thirst.

It is the thirsty, panting, weary soul, that in recognising their lack, is overwhelmed with a deep craving for God's streams of living water. He is the fountain of life and the well-spring that only comes from God, Who alone can satisfy the exhausted saint. Without the reviving pool, the little deer would be overwhelmed by its craving thirst or overtaken by the deadly attack of the cruel enemy.

Unless overshadowed by the Lord our God and refreshed and revived from His living water of life, we too would find ourselves spent by the heat of life's difficulties and exhausted from the enemy's onslaught by a Christ-rejecting, sinful world. Times are hard, and times are getting harder, but the Lord never changes. God alone is the only One that can satiate our hunger and satisfy our thirsty soul. Let us take this metaphor to heart and pant after Jesus, the Living Water, as urgently as the exhausted dear pants for water-brooks.
My Prayer
Loving Father, I realise more and more how much I need You to be the Restorer of my soul. I need Your living water that refreshes my heart. Times are hard, Father, and sometimes the pressures of life seem to encompass me on every side, but I praise Your name that You are my shelter from the heat and You alone revive my weary soul. Keep me and those I love under that shadow of Your love in Jesus name I pray, AMEN.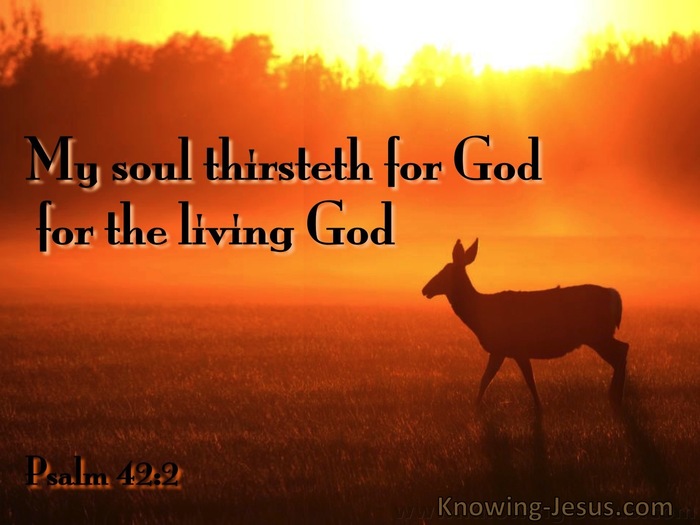 Choose a Verse from Psalm 42