For thus says the high and exalted One Who lives forever, whose name is Holy, "I dwell on a high and holy place, And also with the contrite and lowly of spirit In order to revive the spirit of the lowly And to revive the heart of the contrite.

Isaiah 57:15(NASB)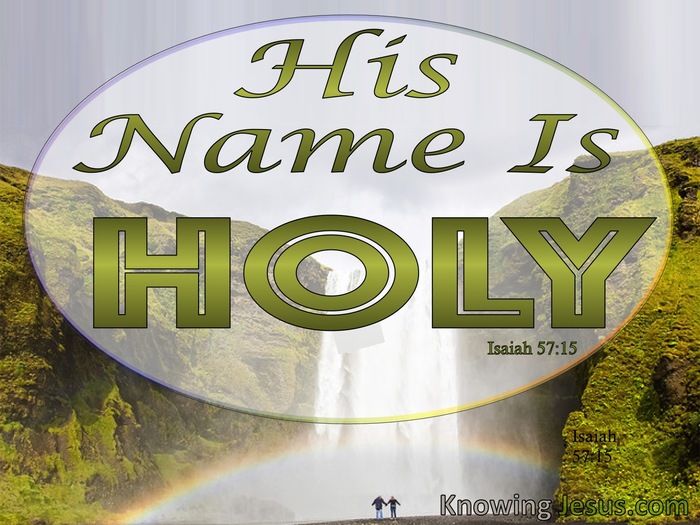 Verse Thoughts
So superior and elevated is the eternal Creator and Lord of the universe that He is the most highly exalted personage, standing in contradistinction to humanity and the created heavenly hosts. No thought or action of man can confound the mind of God, and nothing can take Him by surprise, for He it is Who fills all in all.
He is the High and Lofty One, Who not only inhabits eternity, but He lives with man and indwells His church. He is the eternal Father Who resides outside of time and space and yet He is always present with each of His own. He is close to those who are crushed in spirit and gives heed to those that reverence His holy name - and He has promised to feed the hungry heart and comfort the sorrowing soul.
The Lord is as gracious as He is holy, and He is the One that renews the inner man and refreshes the fainting soul. He gives His courage and sufficient strength to those that are hurting and crushed. He is kind to those that are oppressed and lowly of spirit. He revives the spirit of the humble and refreshes the heart of the oppressed.
What a contrast between the absolute; invincible; omnipotent; omniscient; omnipresent; supreme; unlimited; eternally holy God and the helplessly impotent; powerless; weak; feeble; insignificant; paltry; poor unholy sinner. But those who have placed their faith in His grace and mercy, through trusting in the sin-substitute for salvation, are not only revived in their inner being and comforted in all their deep distress, but have been raised up by God, to sit with Him in heavenly places, in Christ.
He will renew the spirit of every man or woman who walks humbly before Him and He will give courage to those that are crushed by the burden of sin - for He alone is the High and Lofty One Who lives forever and ever - and holy is His name.
My Prayer
Loving Father, I never stop being amazed that You, Who are from everlasting to everlasting, have stooped to save and comfort me and to dwell within my heart by faith. I praise You, for Your grace and mercy and pray that today I may glorify You in my body - in word and in deed, In Jesus name AMEN.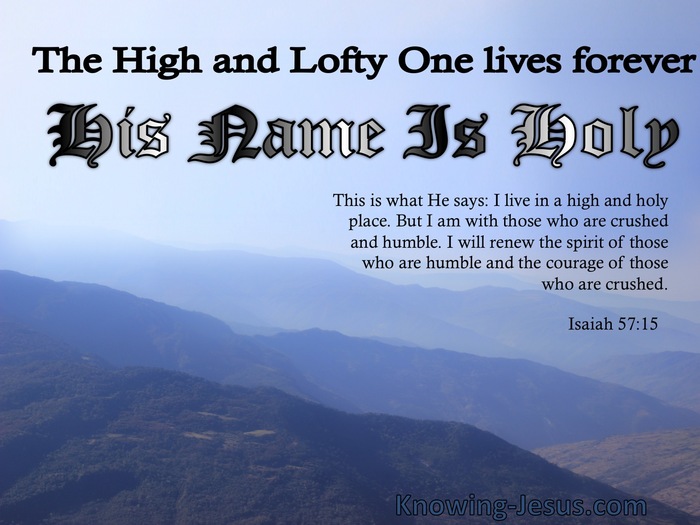 Choose a Verse from Isaiah 57
1

2

3

4

5

6

7

8

9

10

11

12

13

14

15

16

17

18

19

20

21