I am Alpha and Omega, the beginning and the end, the first and the last.

Revelation 22:13(KJV)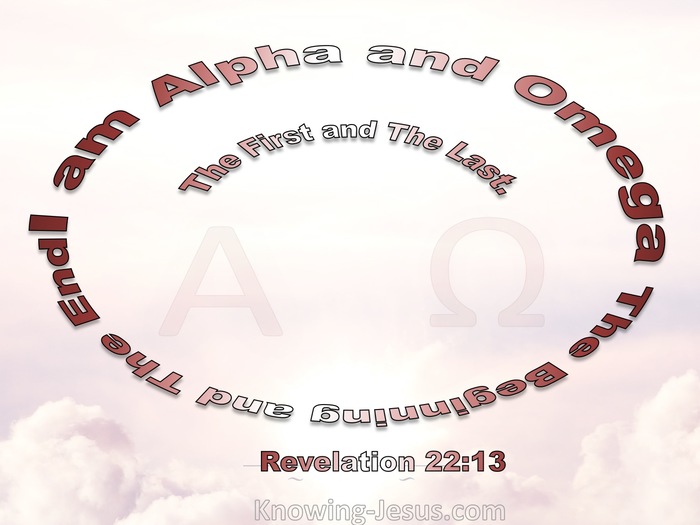 Verse Thoughts
Many are the counterfeit and false gods that proclaim their antichrist doctrines across a plethora of false religions with their atheistic agendas, but there is only One true and living God - Who is and Who was and Who is to come, the Almighty.
Christ is the King of kings and Lord of lords. He alone is the Lord God, the self-existent and self-sufficient One. He is the Lord of heaven and earth, Who alone is worthy and Who alone can declare I AM Alpha and Omega, the Beginning and the End, the First and the Last.
Christ is the One Who was before all things; Who created all things; Who holds all things together by the might of His power and He will continue to exist long after this present creation has been folded up as a blanket and brought into being a new heaven and a new earth for He is the eternal Word of God Who alone boasts unassailable power and incontestable sovereignty. He is the One that proclaims eternal holiness; immeasurable grace; irresistible wisdom; incontestable justice and everlasting love.
This is the God in Whom we trust and to Him deserves all the honour and might and majesty and dominion and power for ever and ever amen, Who after supper girded Himself with a towel and began to wash His disciples feet - this is my God and this is Your God - this is Jesus.
My Prayer
When I truly reflect on Who You are, my Lord and my God - and that You left Your heavenly throne of splendour and came to earth to suffer a life of humiliation and death - and all for love of me, how can it be? Thank You my Father,  thank You Lord Jesus, my Saviour.  thank You. AMEN.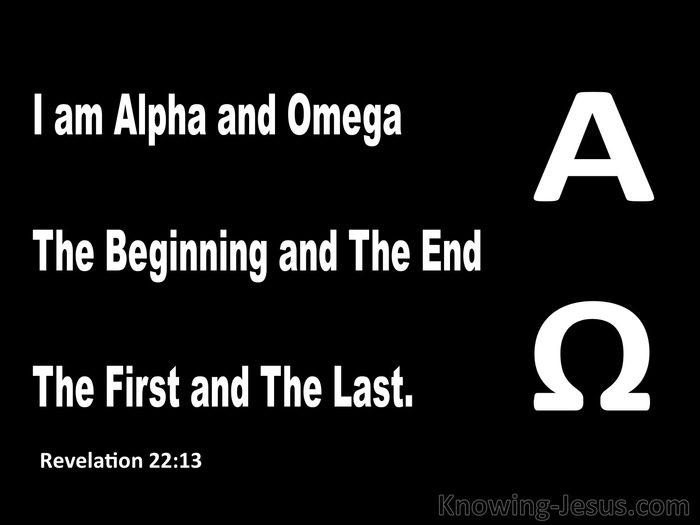 Choose a Verse from Revelation 22