And Mary said: "My soul exalts the Lord,

Luke 1:46(NASB)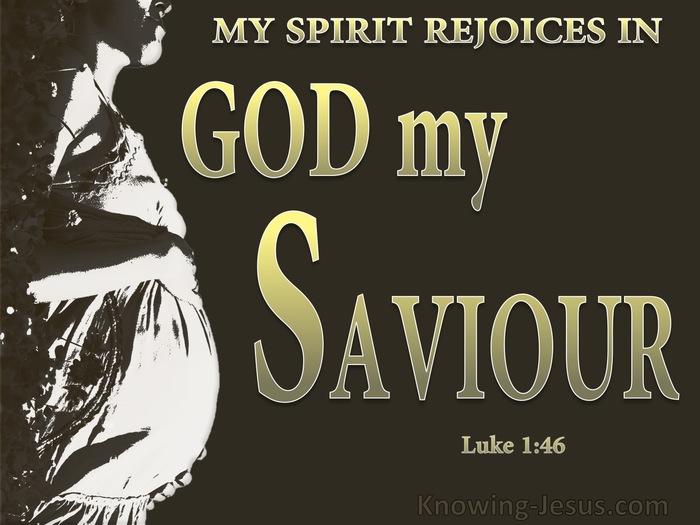 Verse Thoughts
During her visit to her cousin Elisabeth, the young Mary, who must have reflected so often on the amazing mysteries which had been told to her by the angel Gabriel, exploded into an ecstatic song of rejoicing praise and exultant exhilaration, as she sang her psalm of celebration - and marvelled at the wonderful work of God - her Saviour and Lord.
Mary's whole being participated in this outburst of praise. She was one of a faithful remnant who for 400 silent years had been awaiting the arrival of their prophesied Saviour. Her explosion of joy reflected a developing understanding of the wonderful truth with which she had been entrusted, and the amazing responsibility of being chosen by the God of her forefathers to bring forth the Messiah of Israel, Whom she humbly acknowledged as GOD my Saviour. And Mary said, my soul doth magnify the Lord and my spirit has rejoiced in God my Saviour
Like Mary we too have been given the amazing truth of God's plan of salvation and like Mary we are all sinners in need of a Saviour. Like Mary there is an unfolding of our understanding as we study the Word of God and pay heed to all that has been revealed to us through the apostles and prophets of old, and like Mary we will go on learning more and more the amazing grace of God that has been poured out upon all who have trusted in Christ as Saviour.
The rejoicing of our soul is that part of man that contains our individuality. It is the seat of our very being that touches the material elements of our humanity while the joyful praise in our spirit is that deepest element within our being that touches God, as we walk in spirit and truth and reaches out from Him to others as we witness of the wonderful truth of God my Saviour.
My Prayer
Loving Father, the more I come to understand Your amazing grace towards me, the more my soul and spirit unite in glorifying Your holy name and worshipping You, my Saviour and Lord. I pray, in Jesus' name, that I may be used to share the wonders of Your saving grace to others, AMEN.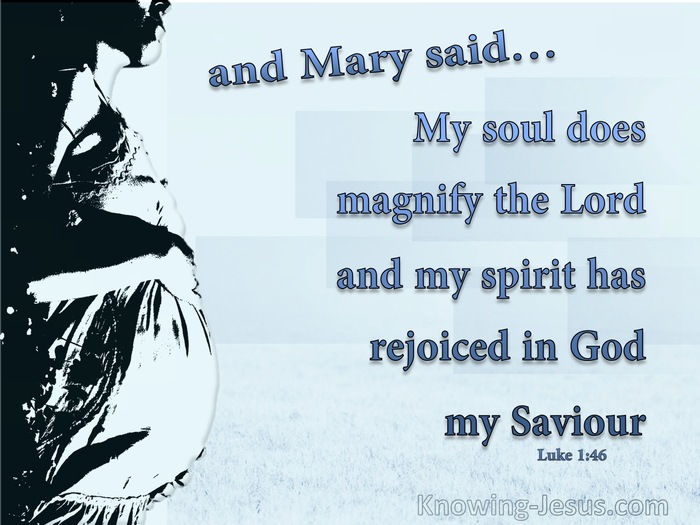 Choose a Verse from Luke 1