Grace to you and peace from God our Father and the Lord Jesus Christ.

Ephesians 1:2(NASB)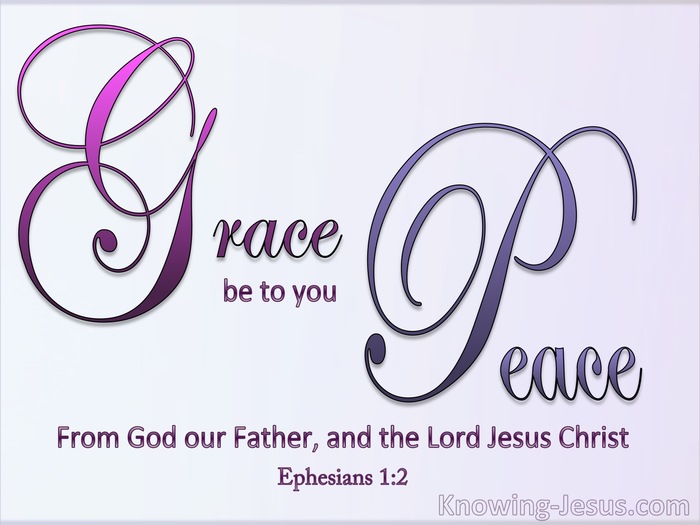 Verse Thoughts
I don't think there is a more meaningful greeting or significant salutation given to man that this duet of grace and peace found in all Paul's letters. Grace is the highest expression of God's loving-kindness and benevolent blessings to man which is translated into God's unconditional, unmerited favour and showered in super-abundance on all who trust in His name.
Peace is not simply freedom from war but embraces a multiplicity of meanings including peace with God, which is the free gift of salvation to all that believe in the Son of Man, as well as the peace of God which imparts a   tranquillity of soul, which is so beautifully bestowed through His Spirit of peace.
It is significant that in this whenever Paul writes this meaningful salutation in His epistles, it is always Grace that is the leader while Peace follows in her wake, for both peace with God and the peace of God are impossible without the unconditional, unmerited gracious favour of God our Father and the gracious love and tender mercy - poured out for us on Calvary's cross.
We live in an increasingly ungracious environment in and increasingly unlovely and hostile world, but as God's children we are to absorb this duet of complimentary characteristics - Grace and Peace, into the warp and weft of our beings and to show forth His loving-kindness; patient endurance; gracious favour and perfect peace through the witness of our lives - which is only possible as we rest in Him.
My Prayer
Thank You Father for Your grace in my life and that Your grace is sufficient in all the difficulties that I am facing. It was Your grace that sought me out and saved me and it is Your grace that keeps me and holds me. I pray that your perfect peace may permeate through my soul as I rest in Your grace today and grow in a knowledge of the Lord Jesus in the days that lie ahead, to Your praise and glory, in Jesus name I pray, AMEN.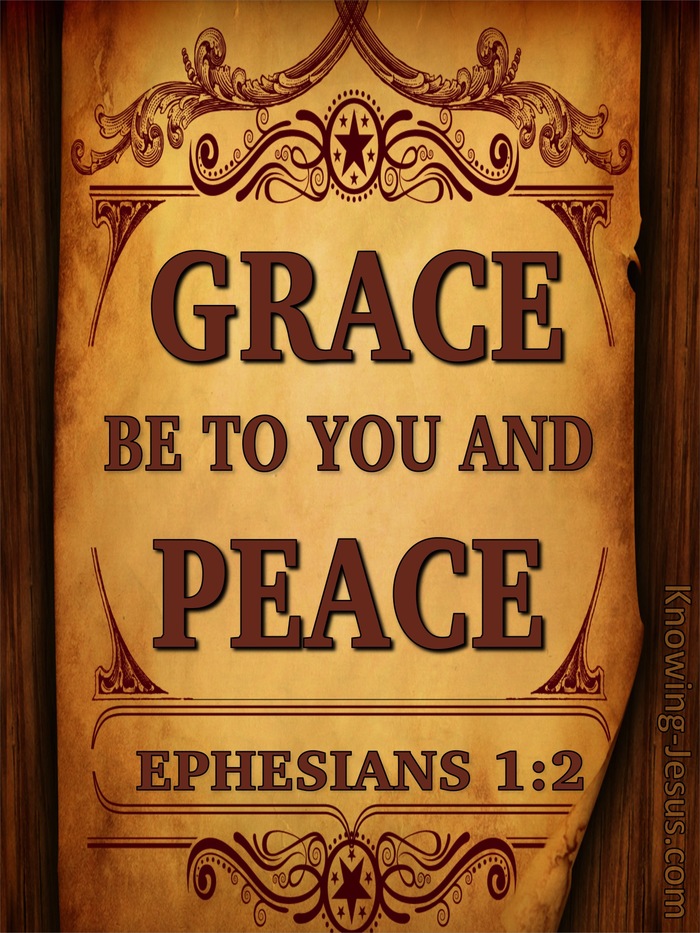 Choose a Verse from Ephesians 1