just as He chose us in Him before the foundation of the world, that we would be holy and blameless before Him In love

Ephesians 1:4(NASB)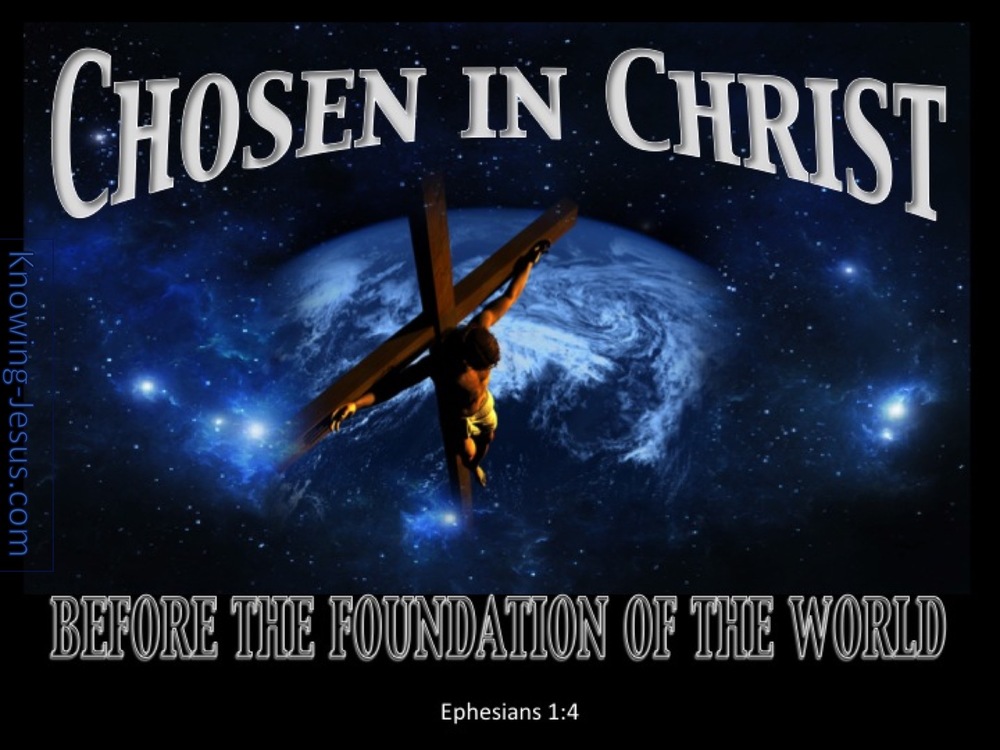 Verse Thoughts
How we praise and glorify God, the Father of our Lord Jesus Christ, for He has poured out every single blessing in the heavenly realms upon us, simply because we are united with Christ by faith and are One with Himself. Should we not rejoice, for this is one face of the cut diamond of His grace with which God has chosen to bless us.

It was not happenstance or fate, good luck or a happy fluke that rendered us so blessed, but a beautiful showering of His wonderful love on all who believe in Jesus Christ, for which we praise His wonderful name, which deserves to be glorified into the eternal ages to come.

He has blessed us with pardon and peace; redemption and adoption and illumination from His Holy Spirit. He has called us to be sons and has made us the righteousness of Christ. He has revealed to us the mystery of His will. He has redeemed, sanctified and sealed us with His Holy Spirit, and by God's grace there is laid up for us an inheritance in Christ – and He is building us all up in the most holy faith.

We are part of the one new man in Christ, but this was not an afterthought nor a postscript to His perfect plan. God knew from the beginning the choices each one of us would make and so He chose us in Christ before the foundation of the world and blessed us in Him with every spiritual blessing.

Too often this wonderful doctrine of election has been misunderstood and abused, nullifying the need for evangelism or relegating man's freewill to a nonsense. Man is free to choose to accept Christ as Saviour and man is equally given the choice to reject His free gift of grace and unconditional love.

The omniscient God knew the choices everyman would make with respect to salvation before the foundation of the world – and those who would trust in His Son were chosen by Him before the worlds began and became the elect of God.

The believer can similarly choose to live a holy life, without blemish. The believer is also able to choose to go against the Father's will. The former will result in a fruitful life while the latter will result in a life of lost opportunities – but in both case God is honoured.

However, Paul exhorts us to live lives that are holy and acceptable unto God. How we should praise and glorify our heavenly Father and our Lord Jesus Christ, for He has poured out every single blessing in the heavenly realms upon us, simply because we are united, by faith, in Christ – and accepted in the Beloved.
My Prayer
I glorify Your wonderful name, my dear heavenly Father. Your grace is without limit, Your love is unending, Your mercy is boundless and Your wisdom is unsurpassed. I have not always recognised the depth of Your blessings that have been poured on all who trust in the Lord Jesus. Help me to live a holy life acceptable to You and I praise Your name for the abundant blessings You have showered on me, in Jesus name I pray, AMEN.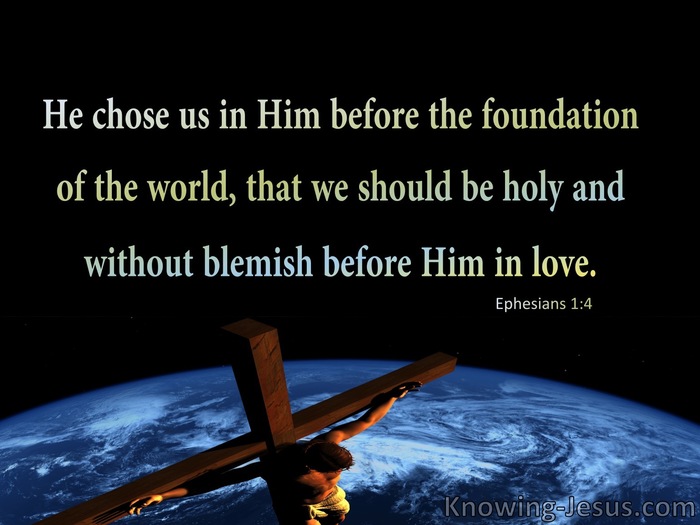 Choose a Verse from Ephesians 1