After He had said this, He was taken up as they were watching, and a cloud received Him out of their sight.

Acts 1:9(HCSB)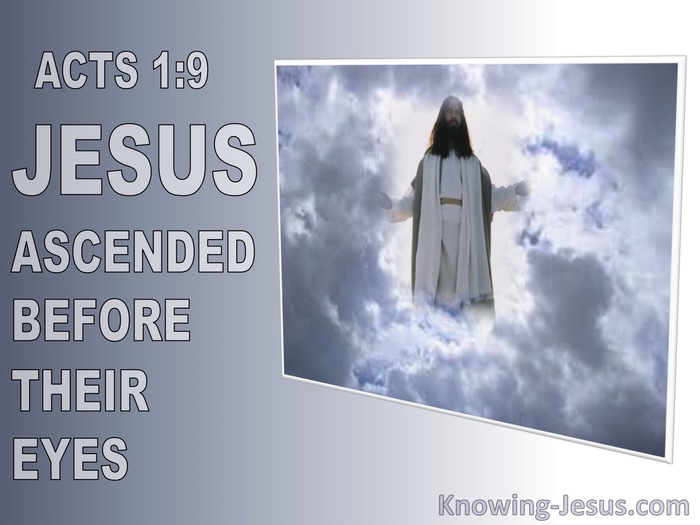 Verse Thoughts
Following forty glorious post-resurrection days - the risen Lord Jesus led His little band of disciples out from the tiny town of Bethany to the beautiful Mount of Olives, where He spoke to them for the very last, time before He was taken from them, into heaven. It must have been a time of such expectancy, for His words were those of a dearly loved friend, Who was bidding his precious followers farewell. And so, lifting up His hand He blessed the disciples that He loved so dearly, and began to be taken up into heavenly places. Finally, their beloved Lord Jesus and Saviour was lost from view. No doubt their eyes were straining to capture this poignant picture, as their hearts must have trembled in wonder - until a cloud finally hid Him from their vision.
How that memory must have been etched forever on the minds of each one who was silently standing in that little olive grove – a place that had become such a setting of significance to our Lord Jesus. He was gone from their view, but He would never again be gone from their thoughts from that day forward and the promised presence of the Holy Spirit, a few days hence, must have started to pound through their minds, in hopeful expectation.
However glorious this precious picture is in our minds – we too have a time of hopeful expectation on which to train the eyes of our hearts – for this same Jesus, who had been taken from that little company into heaven, so many years ago is coming in the same manner as they saw Him go up into heaven.
The hope that was placed into the hearts of the disciples on that wondrous ascension morn kept the hope of their Lord's return alive in their hearts, for the rest of their difficult lives, knowing that one day their Lord would return in like manner to take them to be with Himself. We too have that hope in our hearts and with each passing day we are one day closer to that time when the trumpet will sound - the dead in Christ shall be raised first and we that are alive and remain will be caught up in the clouds of heaven, to be with the Lord, forever. Let us keep that hope alive in our hearts from this day forward.
My Prayer
Loving Father, thank You for the hope of our resurrection and rapture knowing that the Lord Jesus is the firstborn from the dead – and because He lives we too will live, and that one day He is coming to take us to be with Himself as He returns in like manner as the disciples saw Him go into heaven - on that wondrous ascension morning. Thank You for this hope in my heart, in Jesus name I pray, AMEN.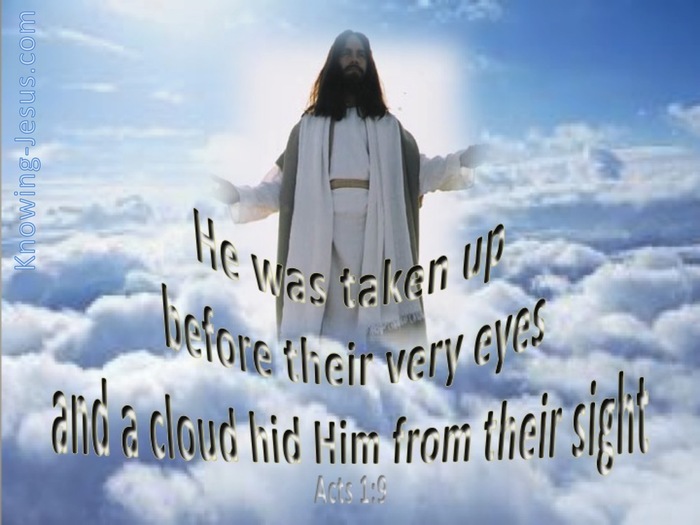 Choose a Verse from Acts 1