and said, "Men of Galilee, why do you stand looking into heaven? This Jesus, who was taken up from you into heaven, will come in the same way as you saw him go into heaven."

Acts 1:11(ESV)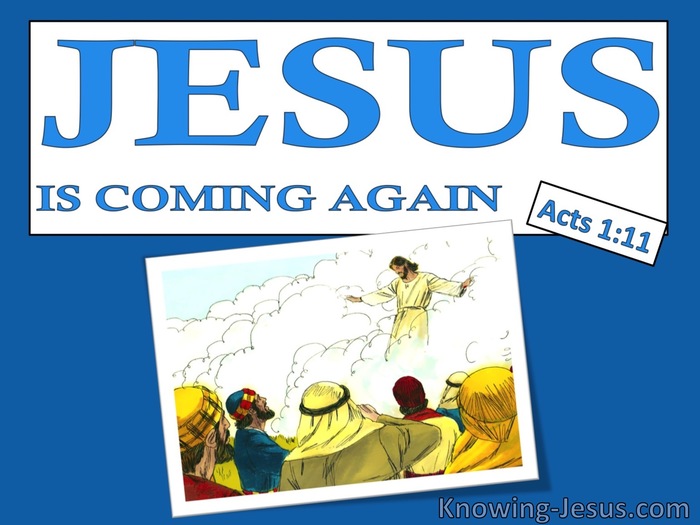 Verse Thoughts
We have not been appointed to gaze on the Word of God in a frightened, astonished or perplexed way, as did His disciples at Christ's ascension into heaven. We now have a more-sure Word of prophecy which informs us of our unshakable hope in God's plans and purposes for our future.
The self-same Jesus, Who rose from the dead in a resurrected body of flesh and bone and Who was taken into heaven in a risen, glorified body, will return from heaven in the same manner that these disciples saw Him depart. The self-same Jesus Who came to put away sin by the sacrifice of Himself on the cross, and to break the power of death by means of His glorious resurrection, will appear a second time without sin. The self-same Jesus Who came the first time as a baby in humility and disgrace will return a second time as King of kings in power and great glory.
The self-same Jesus Whom His disciples watched being taken from them on clouds of heaven, will return for His church in the self, same way - on clouds accompanied by more angelic ministers.
This wonderful truth that our Lord and Saviour is to return on the clouds of glory, to take us to be with Himself should be of tremendous comfort, wonderful encouragement and an assured hope. For not one promise from God has failed and we have a more-sure Word of Prophecy - for this self-same Jesus told us, "Let not your heart be troubled, I go to prepare a place for you, and I will come again, and receive you unto Myself; that where I am, there ye may be also."
My Prayer
We praise Your name oh heavenly Father, for the sure promise that we have of Christ's return to take us to be with Himself. May we live each day of our life in a way that is pleasing to You - a life that points others to the Lord Jesus as the soon returning Saviour of the world, with the fixed assurance that Your Word of prophecy stands fast forever. AMEN.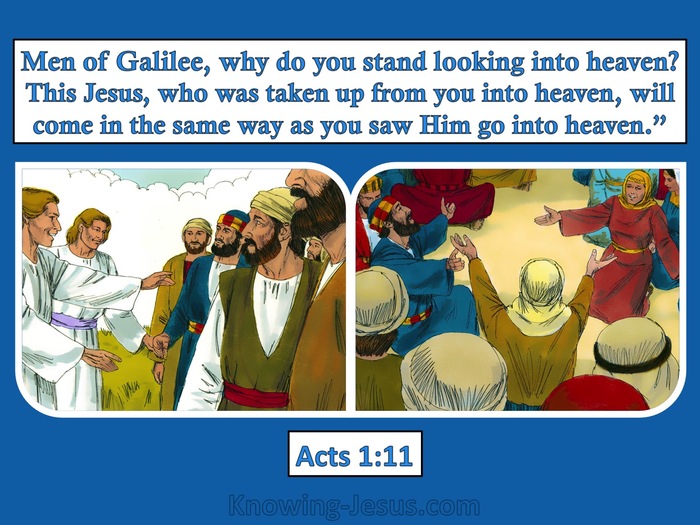 Choose a Verse from Acts 1