But immediately Jesus spoke to them, saying, "Take courage, it is I; do not be afraid."

Matthew 14:27(NASB)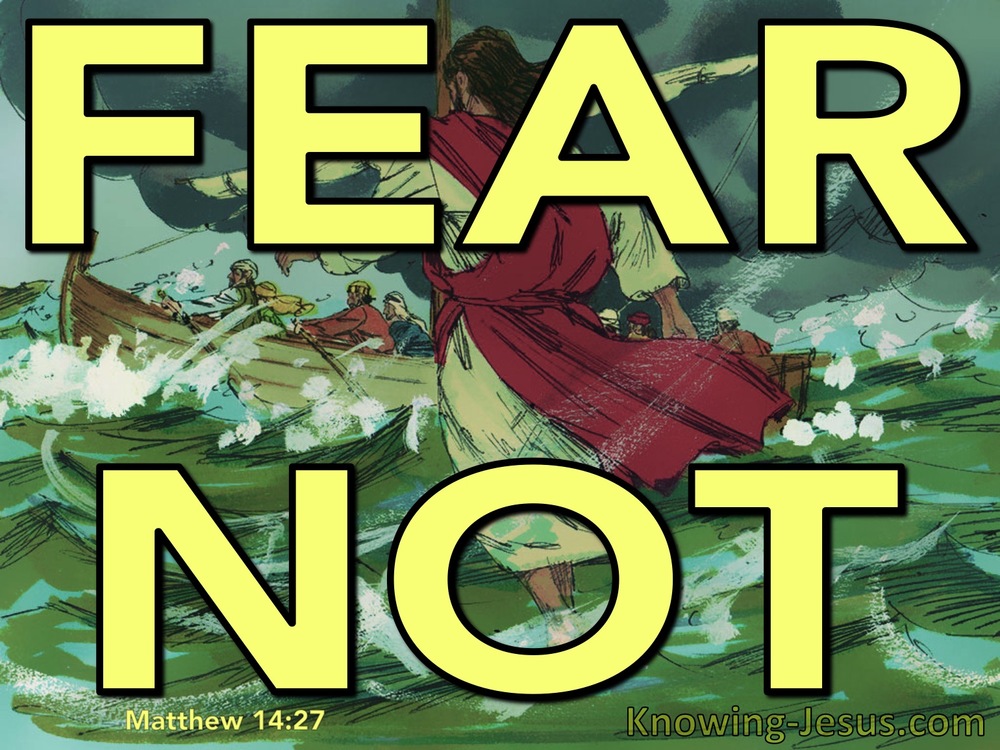 Verse Thoughts
As the disciples struggled to keep their little boat afloat in the midst of the tempestuous storm that raged across the sea, Jesus came to them, walking on the water. No wonder that they all screamed out in terror. This was something that was outside their experience and fear was the emotion that gripped them all. But Jesus immediately reassured them by calling out, Have courage, it is I.

Did you see that? Jesus called out to them, immediately. His response to their prayer was without any delay. The Lord Jesus was aware of the danger they were in, but He was also concerned about their peace of mind. He cares for us as a kindly Shepherd and tends for the needs of all His sheep.

What an object lesson to us all that He is never far from anyone of us. All we should do is call out to Him, and He will say It is I, do not fear.  The Lord could have prevented the storm and kept the disciples safe in peaceful waters, but He could not have called out His reassuring word to have courage, so as to demonstrate that He is an ever-present help in need.

He could have left them to rely on their own skill and encourage a self-reliance that is independent of God, but He wanted to reinforce the need to live by faith in Him, knowing that without Him they can do nothing.

And so it is with us. Troubles and perplexities rise up on every side, and at times we think that we shall be overwhelmed, but have courage, the Lord is near, and His ear is open to our every cry, for He cares for us all.

He knows the difficulties and fears that we are facing, and He is well able to prevent everyone, for He is the master of the creation and upholds the world in the palm of His hand. But He also allows the storms to blow at times, for He wants us to trust Him in all situations, to cast all our cares upon Him, so that as we grow in faith we depend on Him more and more, and trust in His never-failing faithfulness.
My Prayer
Loving Father I want to praise and thank You for Your tender mercy towards all of Your children. As I am faced with the troubles of my life, I pray that You will help me to realise that no matter what happens, You are near to me at all times and that You are working all things in my life together to help to mature my faith. Help me Lord, to trust You more, in Jesus name I pray, AMEN.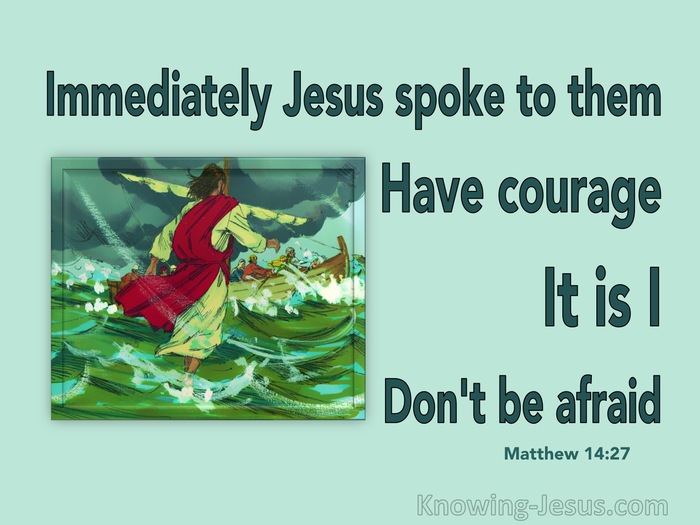 Choose a Verse from Matthew 14