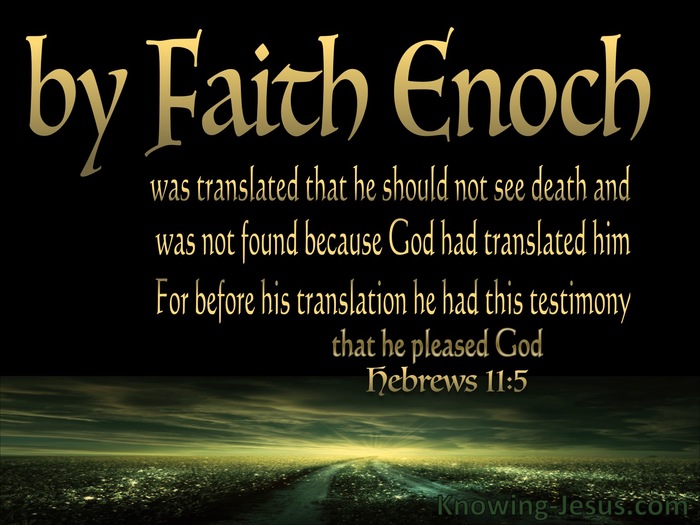 Verse Thoughts
It is faith that pleases God, and the blood-sacrifice that was offered by Abel was accepted by the Lord, Who bore witness to his faith. Abel made the only offering that was acceptable to the Lord, for without the shedding of blood there is no remission of sins. And God commended Abel's faith by accepting his gift. And although he died, the faith of this young man has become a great witness throughout the generations.
Abel's blood-offering to the Lord signifies the first step in a believer's walk of faith – that salvation is by grace, through by faith in God's Word. But once that initial step of faith has been taken, a life-walk that is worthy of our calling, is a life that is pleasing to the Lord.
It is as we walk with the Lord day by day and talk with Him at every opportunity that our heart's desire is to please Him alone. It is as we fellowship with our heavenly Father in sweet communion and unbroken intimacy, that our life becomes a heavenly walk where we live and move and have our being in unbroken intercourse with Him.
Enoch was a man who discovered the joy of a close affinity with his heavenly Father, and for three hundred years we discover that this faithful man walked and talked with God - until one day God took him. Enoch knew that a day was coming when this would happen for he had obtained a witness during his life-time that he was pleasing to the Lord
God had made it clear that Enoch would not die, and by faith he was taken, so that he would not see death. Others may have looked for him, but Enoch was never to be not found - for God took him up.
It was Enoch's walk of faith that was so pleasing to the Lord. And it is as we walk in close communion and intimate fellowship with our heavenly Father, by grace through faith in His word, that we too become pleasing to Him. And like Enoch, we are waiting for Christ's any day return, when we will be caught up to meet the Lord Jesus in the air and so we shall ever be with the Lord. Let us comfort one another with these words.
My Prayer
Dear Father, thank You for sending Jesus to be the sacrifice for my sin and thank You that I am saved simply be trusting in Christ's death, burial and resurrection and I pray that I may live my life by faith in a manner that is pleasing to you. Help me to be strong in my weakness, knowing that Your grace is sufficient for every step in this earthly journey through life. Thank You for Your sufficient grace in my life today in Jesus name. AMEN.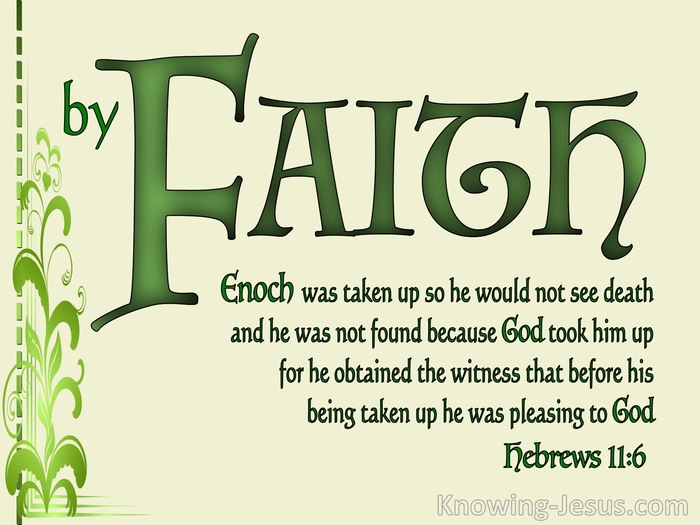 Choose a Verse from Hebrews 11