Abram believed the Lord, and He credited it to him as righteousness.

Genesis 15:6(HCSB)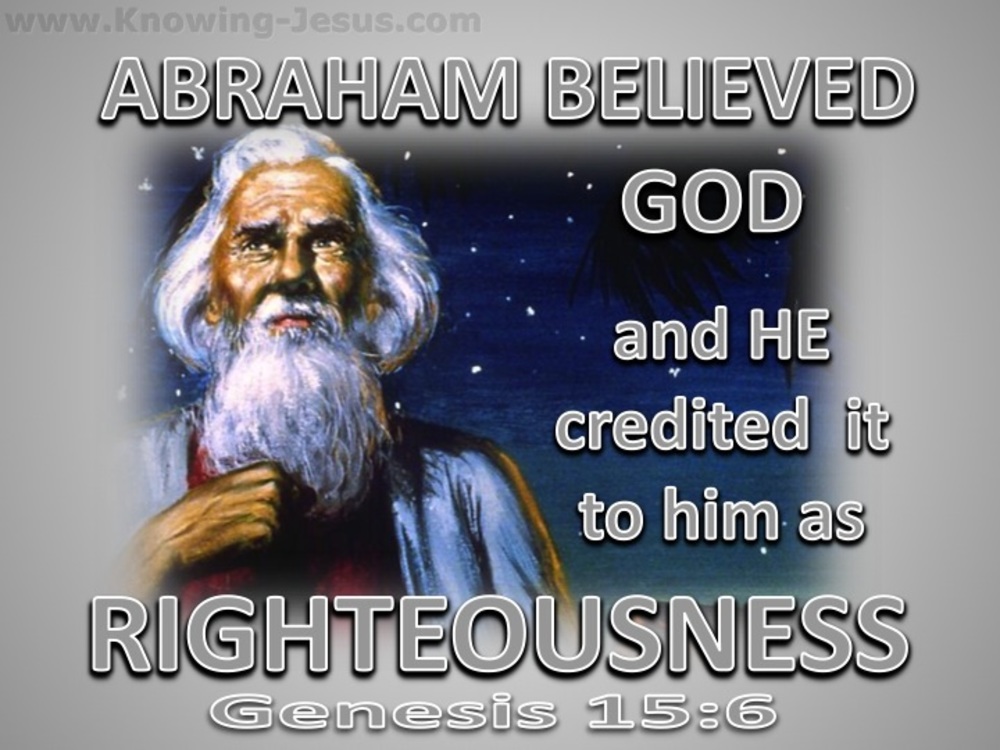 Verse Thoughts
The doctrine of justification by grace through faith in Christ is the crux upon which our Christian faith rests. First, we trust His Word and believe the truth of Scripture – just as Abram did in his early life so that like him, we will be born anew at that point and credited with Christ's righteousness simply because we believe the promise of God, laid out in His word.
Having been born again and credited with Christ's righteousness, it will never be withdrawn, as was the case with Abram and like him we also are to live the rest of our life by faith. Like Abraham we are to have confidence in His power and His faithfulness to carry out all that He has purposed, and all that He has promised, which means that we rest on the veracity of His Word.
We are not to superimpose our own flawed and limited understanding on all that God has said, but to live our lives by faith as well as starting out by faith.
Too often our faith in God falters because what we see with our eyes and experience through life's challenges conflicts with our human logic. We can't imagine how God could deal with this problem or how we are going to overcome that difficulty - and the mountainous waves of disbelief causes us to sink into a sea of despondency or become entrapped in a web of despair and we try to help God out just as did Abram, resulting in the birth of Ishmael, which damages the Father/son relationship between ourselves and God.
But He takes and uses all our failings, to develop and deepen our faith in Him - until, like Abraham, we eventually realise that He alone can supply all our needs, according to His grace and not our feeble works.
We finally read in Scripture that Abraham, was not weak in faith; he staggered not at the promise: he was strong in faith; he was fully persuaded. May the Lord carry out a similar work in each of us. 
My Prayer
Dear Lord, thank You that I am justified by faith in Christ and have been covered in His righteousness. I pray that You work in my life a faith like that of Abraham, so that I do not stagger at Your promises, but believe Your word and trust in Your faithfulness, in Christ's name I pray, AMEN.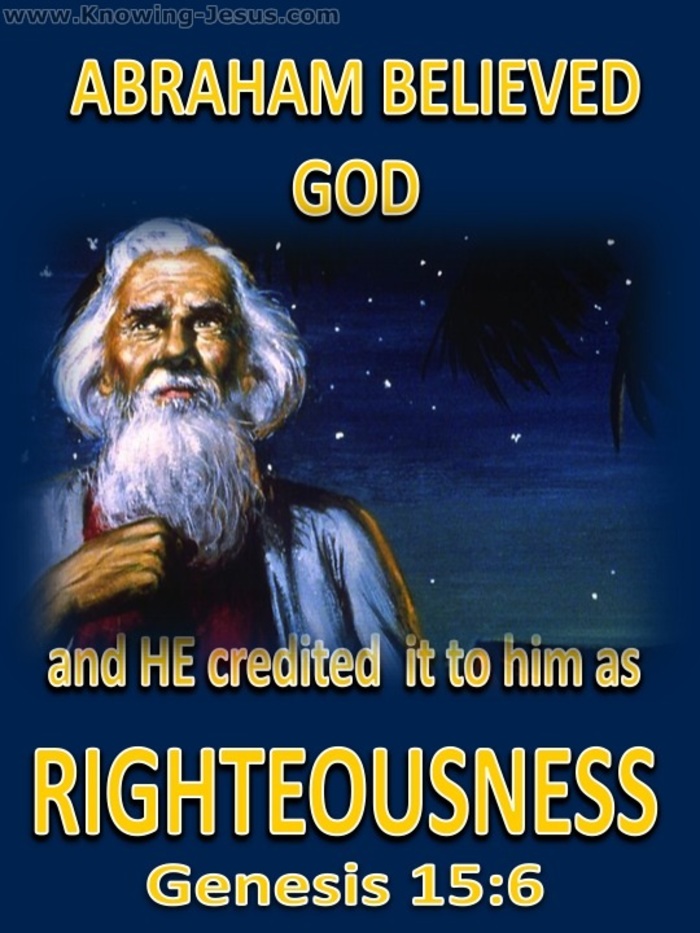 Choose a Verse from Genesis 15