In the beginning God created the heavens and the earth.

Genesis 1:1(ASV)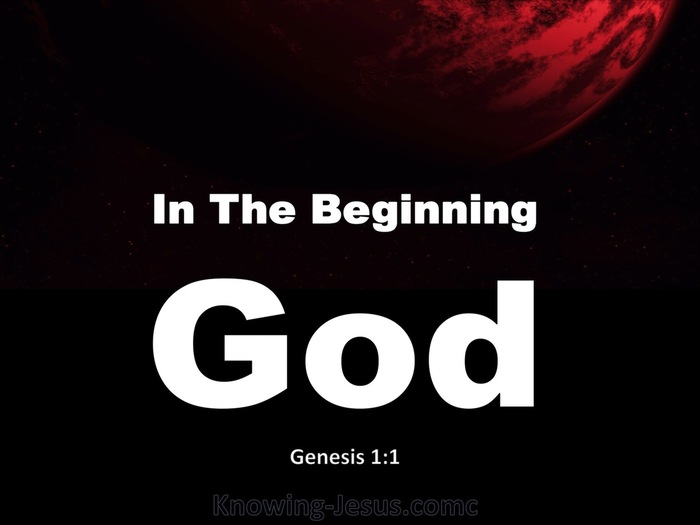 Verse Thoughts
The earth was created to be beautiful, with great structure and design and for a specific and wonderful purpose. The earth is a profound mystery that was conceived in the heart of the eternal God and reflects amazing precision and breath-taking, delicate intricacies. The heights and depths of His creative abilities and the mysterious purpose behind His creation can never be fathomed by the mere mind of man, nor his intellectual scrutiny.
The world was spoken into being by the WORD of the almighty, eternally- wise God - Who is to be praised forever and ever, amen. The earth was spoken into being by the wisdom of the almighty and eternal WORD of God - Who is to be praised forever and ever, amen.
Innumerable kinds of incredible creatures and brightly-coloured birds of the air, flocked forth from the earth. Multitudes of fish came forth in great abundance from the fruitful waters and man was made from the dust of the earth in the image and likeness of his great Creator.
Fish and foul, creatures and man were the work of His creative hand - brought forth from the earth which came from nothing. The world was spoken into being, from NOTHING - and it was so. Oh the depth of the riches of the wisdom and knowledge of God - and the mystery of His spoken WORD.
He is truly an amazing God.
My Prayer
Loving Father, as I see Your great wisdom reflected in Your wonderful creation, I want to praise You with my whole being. Thank you for the creative Word-of-God, Who not only spoke the worlds into being from nothing, but died for me, so that I could live – so that I could have life, everlasting life and life more abundantly. I thank you in Jesus' name, AMEN.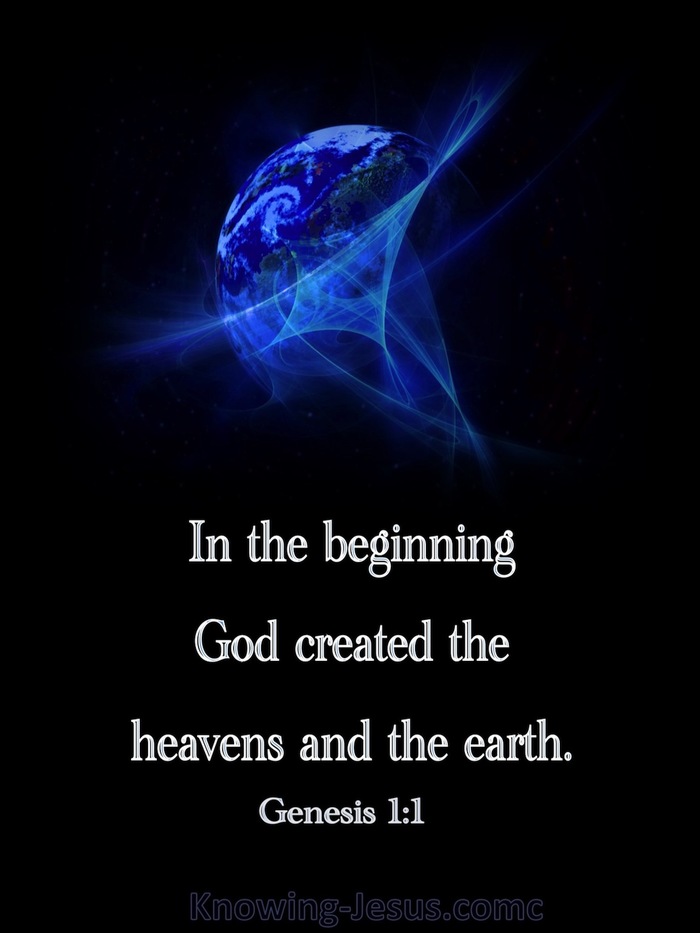 Choose a Verse from Genesis 1