The Light shines in the darkness, and the darkness did not comprehend it.

John 1:5(NASB)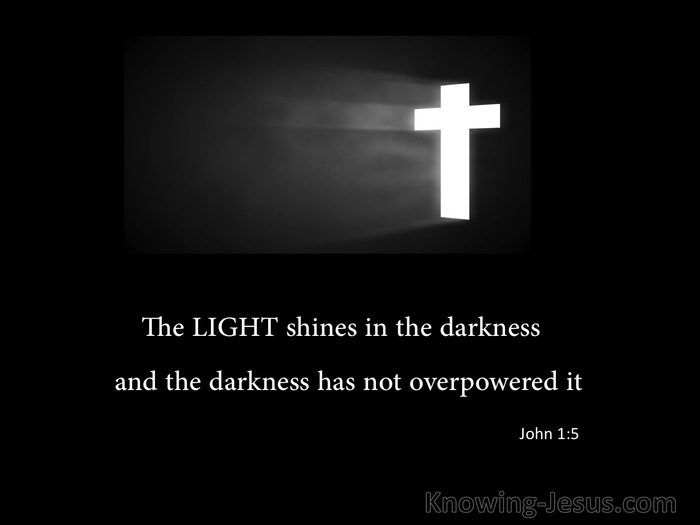 Verse Thoughts
The Lord Jesus came into the world as the incarnate WORD of God, to reveal to the depraved mind of man the truth of God's eternal love and His perfect holiness. He came into the world as LIFE to breathe 'new-life' into the lifeless spirit of man, that lay dead in trespasses and sins, with no hope in the world. He came into the world as LIGHT to illumine the blackened soul of man, who in his foolish pride had sought to be as God.
It was through sin that darkness entered the heart of man, and it is through the Light, Who came into the world, that sin and death and darkness can be extinguished forever, in the heart and soul and mind, of those who place their trust in the atoning work of the Lord Jesus Christ.
The depraved mind of unsaved man cannot understand the Light, for the god of this world has darkened their minds and blinded their soul, and when Jesus came into this world as the light of life that lightens every man that comes into the world, they did not comprehend Who he was or why we He had come.
But the evil schemes of the wicked one cannot extinguish the Light of Christ, for Satan is an enemy that was eternally defeated through His shed blood on the cross of Calvary. The darkness of Satan, sin and death cannot overcome the light, it cannot overpower the light, nor can it quench its illuminating rays. And although the evil principalities of darkness will do all in their power to frustrate its mighty strength, the light of Christ has already overcome the powers of darkness and its penetrating rays will continue to invade the dominion of darkness with every soul that confesses Christ as Lord.
Christ Jesus is that LIGHT that has been shining from eternity past and it is through Him alone that all light and life and love and hope and joy and peace will flow, for God has decreed that Christ is all in all. Let all of us who are to bathe in the glorious light of His love for the eternal ages to come, reflect His light in this darkened world and permit His love to flow through us to others - until I am nothing and He is everything.
My Prayer
Thank You Father that the Light of Jesus has shone into my heart, for I trust Him alone as my Saviour and Lord. May the light of Your love shine through me, to Your praise and glory, until it is not I that shines in my life, but the light of Christ shining through me This I ask in Jesus name, AMEN.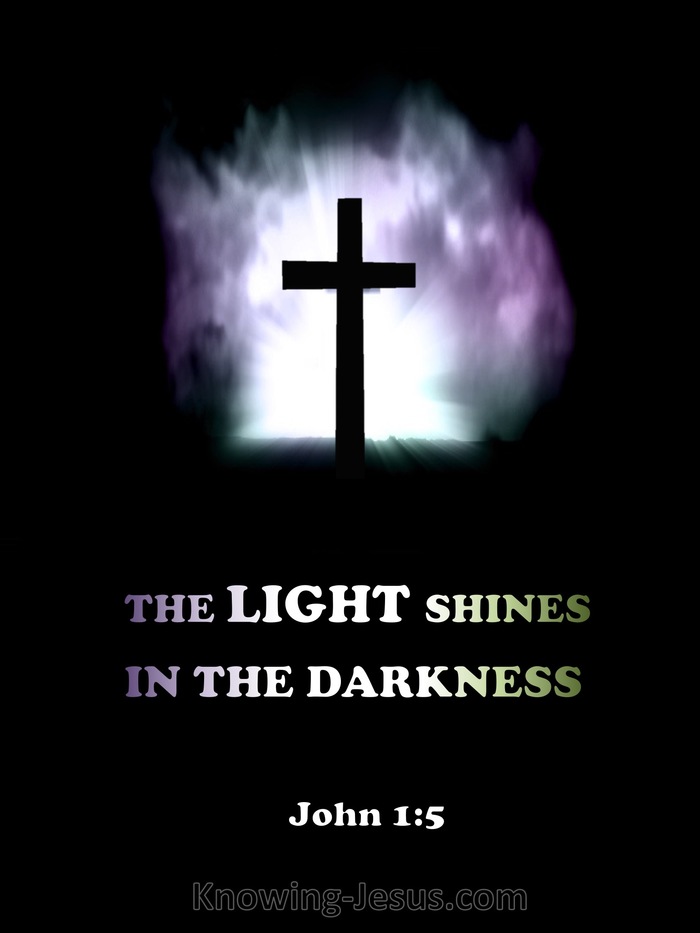 Choose a Verse from John 1