But as many as received Him, to them He gave the right to become children of God, even to those who believe in His name,

John 1:12(NASB)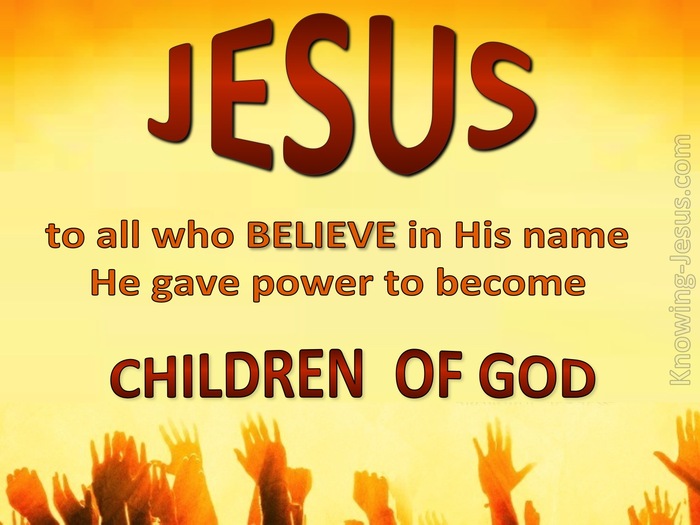 Verse Thoughts
Many came to Jesus to accuse, ridicule and scorn Him, but the name of Jesus in the ear of the believer is the most beautiful of all names, for it is through our union with the Lord Jesus that we have been brought back into sweet communion with the living God, for there is no other name in heaven or on earth that has the power to seek and to save that which was lost.

Trusting in the name of Jesus is accepting Him as the incarnate Son of God, Who came to earth as our substitute for sin and that His death, burial and resurrection procured our salvation. It is believing that His atoning sacrifice paid the price for our sin, that we are born again into the family of God, and it is because He took the punishment that we deserve, that our sin has been blotted out forever.

Believing on His name is the start of an amazing, everlasting journey that has given us the authority and privilege of being adopted into the family of God and being awarded the right to be called "the children of God." Jesus is indeed that Light of lights that came into the world, for it was in Him and through Him and by Him that the worlds were created, when God said: let there be light.

Created light is but a dim shadow of the true Light of the world that lights every man and woman that comes into the world – so that ALL who receive Him and believe in His name have that authority to become children of God.

Not all however received Him and believed on His name when He came into the world to save sinners from the penalty and power of sin. But to all who have received Him as their sin-substitute – down through centuries of time, He has given the right to become children of God, even to them that believe on His name.
My Prayer
Thank You Father that I may call You FATHER and that I am Your child, through Jesus Christ my Lord. Shine more of His light into my heart so that I come to know You more and to love You better each day, in Jesus name I pray, AMEN.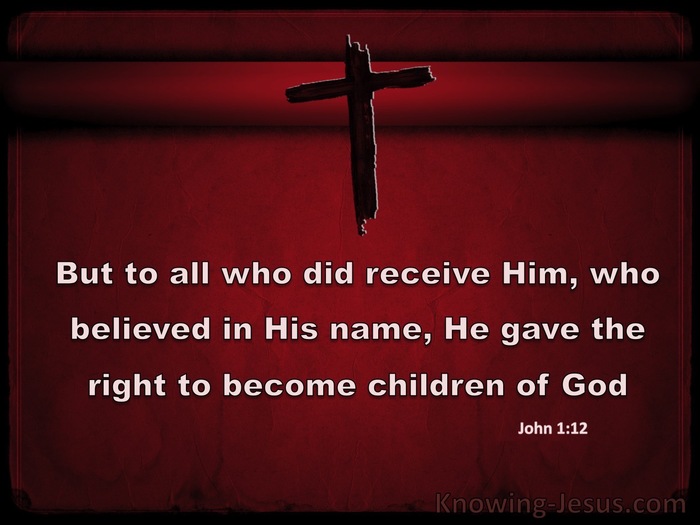 Choose a Verse from John 1