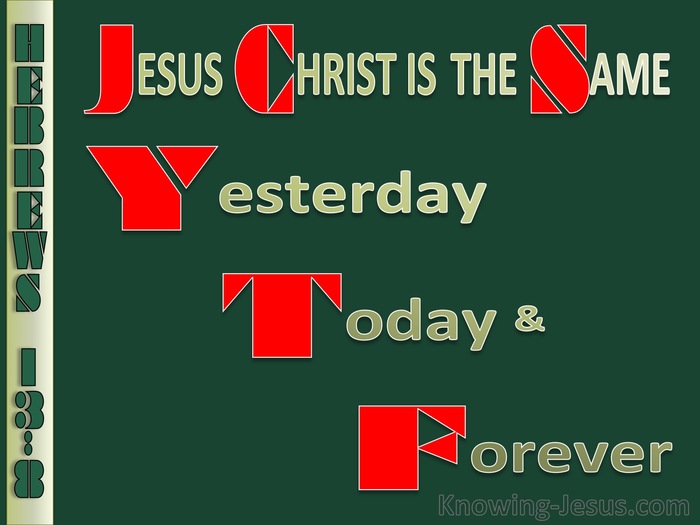 Verse Thoughts
God has spoken, and His Word is settled in heaven. God has not changed, and He will never change, for He is the same yesterday, today and forever. But in these last days God has spoken in a unique and special way. God has spoken to us through His Son, our Saviour Jesus Christ.
The Lord Jesus is the very image of the invisible God. He is the radiance of the glory of God. He has the exact imprint of the nature of God. He is the visible representation of the invisible God and He upholds the universe by the word of His power.
This is a glorious statement of fact and a profound promise that keeps our souls eternally secure in the God of our salvation. His never changing character, His all-sufficient wisdom and His free gift of grace to all who trust in Christ gives stability to the soul and rest to the heart.
The unchangeable nature of our Saviour Jesus Christ is an all-embracing assurance that His Word is faithful; His promises are true; His saving grace is free to all who trust in Christ for Salvation and none of the many precious promises contained in the Word of God can ever fail.
The unchangeable God has spoken of His unchangeable Son Who is the SAME - yesterday, today, tomorrow and throughout the eternity of eternities. His love is unconditional, His grace is everlasting, and His truth endures from one generation to another.
My Prayer
Thank You Father that You are the same yesterday, today and for ever. Thank You that Your goodness and grace towards me is unchanging, and unchangeable. Thank You for the many precious promises contained in the Word of God and for the blessed hope, for which we look - the glorious appearing of our great God and Saviour, the Lord Jesus Christ. AMEN.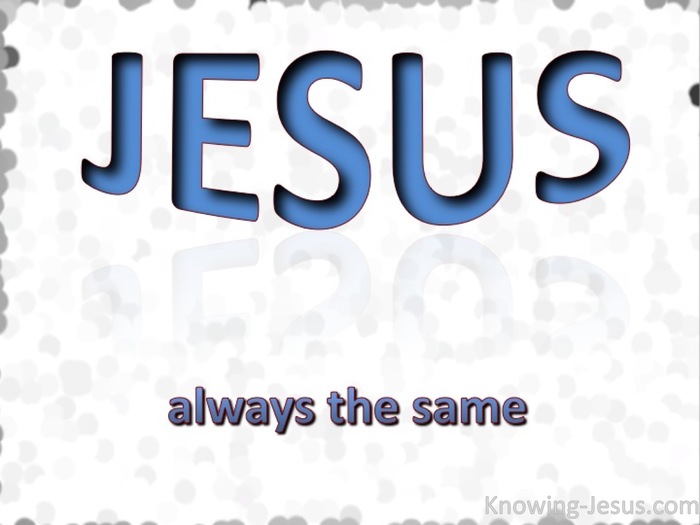 Choose a Verse from Hebrews 13