Therefore Jesus also, that He might sanctify the people through His own blood, suffered outside the gate.

Hebrews 13:12(NASB)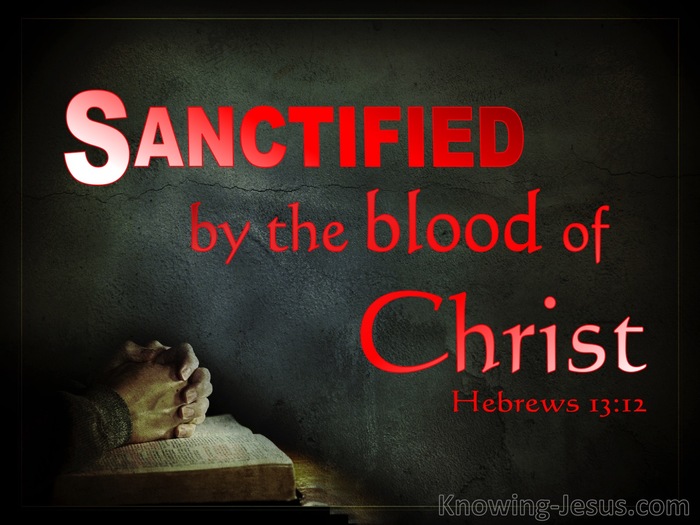 Verse Thoughts
The Law of God demanded that only the shed blood of a perfect, sacrificial Lamb could be accepted as a trespass-offering, to pay for the price for humanity's sin and Christ achieved this on Calvary's cross when He became our sin-substitute - and God was fully satisfied. Christ was the Lam of God, Whose shed blood was the acceptable offering for the sin of the world. The sacrifice of a sinless life was the price that God had demanded as full and final payment for sin, and God loved the world so much that He gave His only begotten Son, to be made sin for us and become the sacrificial offering for all mankind - so that whosoever believes on His name would not perish but have everlasting life.
But Christ also offered up His body on the Tree as a free-will offering - a burnt offering for His people - so that through Him the Church, which is His body, might be sanctified and made holy - just as Christ is holy. Christ loved the Church so much and gave Himself for her so that He might sanctify her, having cleansed her by the washing of water with the word.
We all recognise the sin-offering as the focal point of the Cross. We all understand that Christ's sacrificial death was the legal requirement and the price that was demanded by God's perfect Law, and we all believe that Christ's death on the cross was the only acceptable price that would satisfy God's perfect wrath against the accumulated sin of fallen humanity. Indeed the Bible tells us that Christ's blood was the only acceptable payment for our sin.. and how we glorify God that Christ died for our sins, and for the sins of the whole world, so that all who believe on Him should not perish but have everlasting life.
But we sometimes overlook the free-will, burnt-offering aspect of the crucifixion of Christ, where out of intense love for His Father and a deep love for the Church, the Lord Jesus gave Himself up freely; willingly; voluntarily; joyfully. Jesus gave His life willingly so that the Church might be sanctified and made holy, without spot and wrinkle, or any such blemish. Although Christ's death fulfilled the legal requirement demanded by the Law it was also a love-gift that was given freely, willingly, sacrificially - and joyfully.
Let us reflect on that pivotal point in history, where the love of our wonderful God and the grace of our beautiful Saviour was so perfectly demonstrated in the intertwining of this duel sacrifice for us - FIRST) a compulsory sacrifice for sin and SECOND) a voluntary burnt-offering out of love. Should we not willingly submit to all that God is using to carry out His sanctifying process in our lives, so that like the Lord Jesus we too will become a sweet fragrance the Lord.
My Prayer
Thank You Lord, for dying on the cross to pay the price for my sins and for offering up Your life willingly, so that I can be made holy as God is holy. May I pour out my life in all I say and do so that my life may also become a sweet savour to You. Take my life and use me as You choose, to Your praise and glory, in Jesus name I pray, AMEN.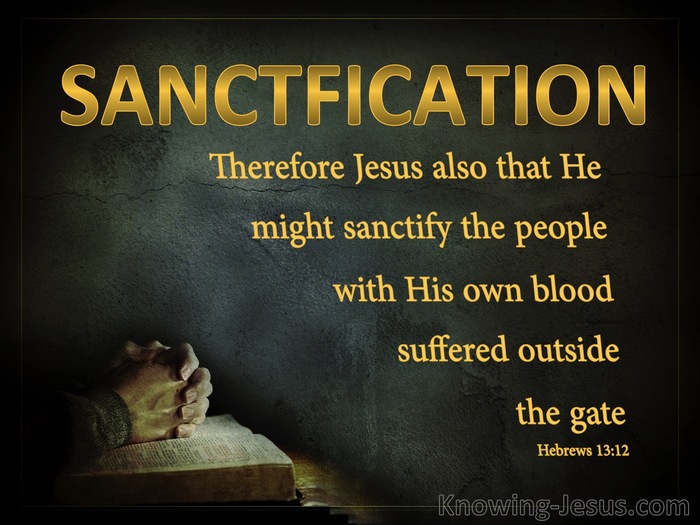 Choose a Verse from Hebrews 13