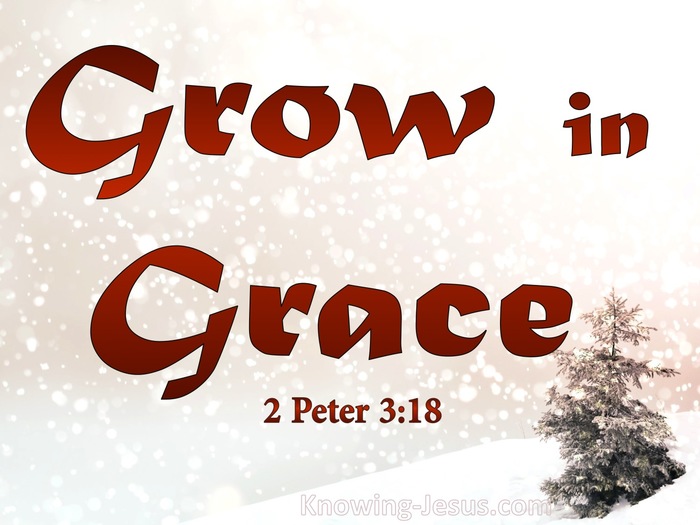 Verse Thoughts
The grace of God spills over the pages of Peter's epistles like so many sparkling jewels, and in the final words of his letter, we as believers are encouraged to grow in the grace that has been so freely bestowed on all who believe in God's free gift of salvation.  We are to dig our roots down deeply into the depths of His Word and we are to reach out into the farthest extremities of His grace, which are higher than the heavens and deeper that the ocean depths.
But the apostle Peter also makes it clear that our spiritual growth and our progress in the Christian life must be a continuous maturing in grace and an ever-increasing knowledge and understanding of our Saviour Jesus Christ. Growing in God's grace is not the accumulation of facts and information about the Lord Jesus but a day by day transformation in our life, as we become increasingly like Him in disposition and character. This only happens to the one that is walking in spirit and truth and is submitted to the guidance of the Holy Spirit - Who by grace conforms us day by day into His likeness and we die to self and live for Christ.
Firstly, we are to grow and expand our trust in God. We are to mature and ripen our precious faith.  We are to develop and flourish in our dependence upon God as day by day the Holy Spirit works within, to conform us into the image of His dear Son, removing every trace of prideful-self and vanity's flesh. We are to grow in every facet of grace and virtue, faith and love, holiness and understanding; wisdom and obedience - but there's more:
We are to grow in the knowledge of our Lord Jesus Christ. This must be the pinnacle of God grace, that we increase in our knowing HIM. Intimately knowing Christ is what the aged Paul, in His final days of life, sought with every fibre of His being – and this intimate and personal relationship is what each of us must earnestly peruse for our Saviour Jesus Christ is indeed All in all.  To Him be all glory and thanks and honour and praise both now and for ever, amen.
My Prayer
Father, that I may know Jesus and grow in grace day by day. AMEN.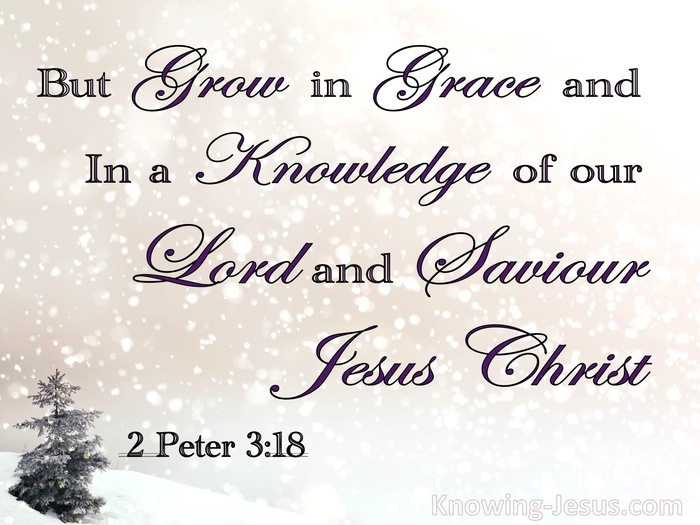 Choose a Verse from 2 Peter 3