that is, in Christ, God was reconciling the world to Himself, not counting their trespasses against them, and He has committed the message of reconciliation to us.

2 Corinthians 5:19(HCSB)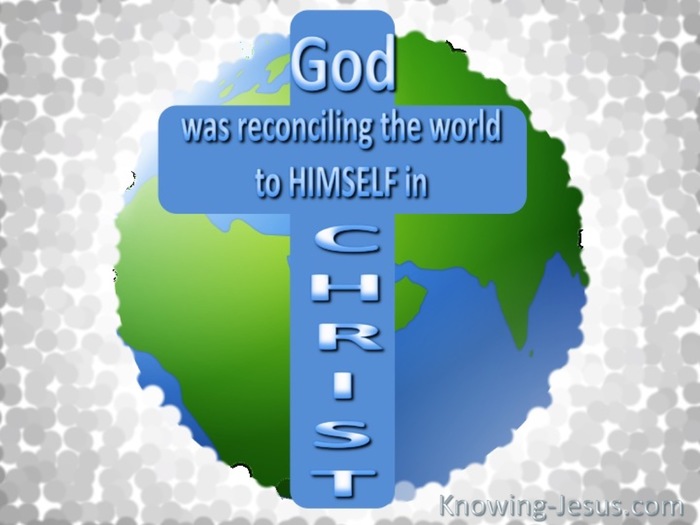 Verse Thoughts
God did not only cause the gospel to be recorded once, but He caused it to be written down many times and send to many groups of people, in many different parts of the world. And in his letter to the Christians in Corinth, Paul once again reminds these believers of the glorious gospel of Christ.
In a few simple words, Paul compacts the wonderful news that was purposed in the eternal council chambers of heaven before the world was made - a plan that was put into operation when our first parents sinned against God – a testimony of God's amazing grace and a never-ending story of redemption, where God Himself is reconciling the world back to Himself, through the sacrifice of the Lord Jesus.
A holy, righteous God can never be united with sin, which is why Christ Jesus was destined to be the means to bring us back into fellowship with God; the mediator between God and man; the only Way for man to be reconciled with his God.
In these mind-shattering words is packed the whole purpose and plan of God for you and for me. Jesus Christ, Who being perfect God can rest His head on the bosom of the Father. And yet this same Jesus Christ is perfect man, Who can pick us up out of the gutters of filthy sin and prideful self, and can cleanse and clean and no longer count our guilt and sin against us, but clothe us in His own righteousness; put a ring on our finger and a crown on our head and gently shepherd us into the presence of the Father – our most high and holy God.
The gospel was written down many times; sent to many groups of people, in many different parts of the world – but never let us become too familiar or complacent when we hear the gospel of Christ, but rather let us rejoice that through Him, God has reconciled you back to Himself, not counting your sins against you, but has adopted you as His child for time and into eternity.
My Prayer
Thank You Father for Christ. Thank You that in Him I am reconciled back to You and clothed in the righteousness of Jesus my saviour. Thanks You Father , in Jesus name I pray, AMEN.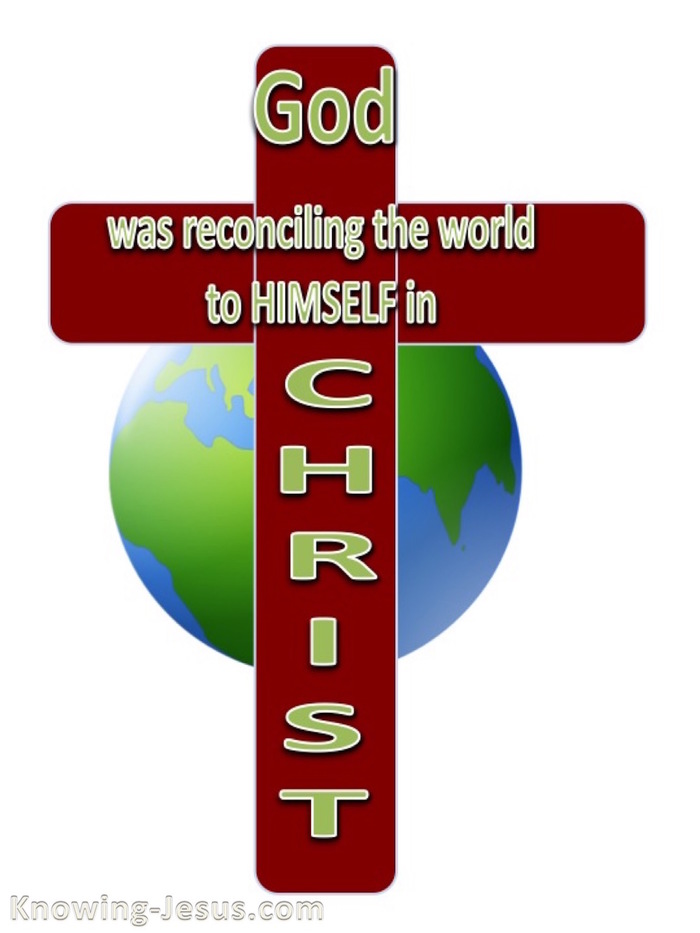 Choose a Verse from 2 Corinthians 5