Now all these things are from God, who reconciled us to Himself through Christ and gave us the ministry of reconciliation,

2 Corinthians 5:18(NASB)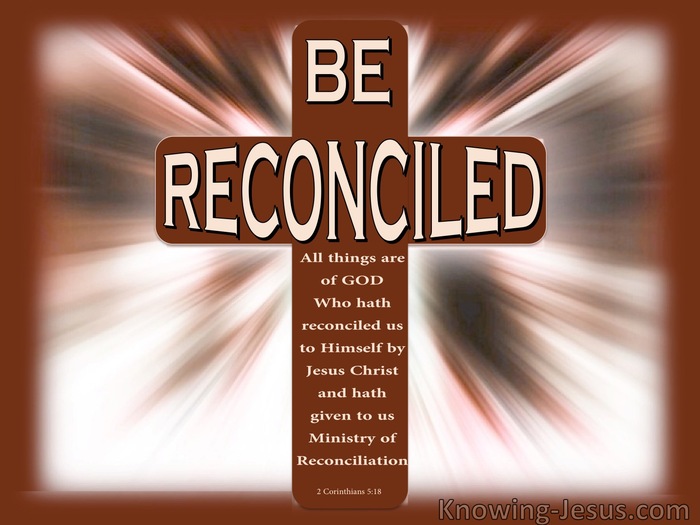 Verse Thoughts
There is a great truth that threads its way through scripture - that all things are of God and from God and for God and all things culminate in God. This is a subject that is close to the heart of Paul and a theme that can be seen flowing through all of his writings.
All things are made by Him, directed by Him and held together by Him, whether it be the old cursed creation that is soon to pass away or the new creation in Christ and the church which is His body. Whether it be in the spiritual sphere or the physical plane; whether it be in the realm of the visible or the invisible; whether it be the principalities and powers in heavenly places or the earthly kings and rulers, who are under their evil influence - all things are of God and for God and nothing will hinder his ultimate plans and purposes, when all things will be brought to their final foreordained conclusion.
The Lord is the Alpha and Omega of all/ He is the First and the Last the Beginning and the End, and we who have had our sins forgiven and have been reconciled to God. We have been reunited with God by grace through faith in the Lord Jesus and have been brought back into sweet fellowship with Him. And as members of His Body we have been commissioned to carry out and continue the ministry of reconciliation that Jesus Himself started during His earthly life - for God has reconciled us to Himself by Jesus Christ, and hath given to us the ministry of reconciliation.
We are to tell those that need to hear that all obstacles separating sinful man from a holy God were dismantled by the cross of Christ so that all who remain alienated from their Redeemer God, through pride or ignorance, foolishness of folly, carnality or unbelief may hear the wonderful news of salvation, sanctification, glorification and eternal life - and be reconciled back to our heavenly Father.
It is not God's will that anyone should perish but that all come to faith in Jesus. And so, He has made us ambassadors for Christ, and by grace is the propitiation for our sins and He has given us the ongoing ministry of reconciliation - so that all who trust in Jesus for the salvation of their soul may be reconciled back to God, not only through time but into eternity. It is as if God Himself were making an appeal through us- we beg you on behalf of Christ, be reconciled to God. 
My Prayer
Father what an amazing privilege that You should use such as me to be your mouthpiece and be used as an ambassador for Christ, through a ministry of reconciliation to a lost and hurting world. Enable me to share the wonderful news that God has reconciled us to Himself by Jesus Christ - simply by believing in Him and I pray that many may come to trust in Jesus as Saviour in the days that lie ahead, to Your praise and glory, AMEN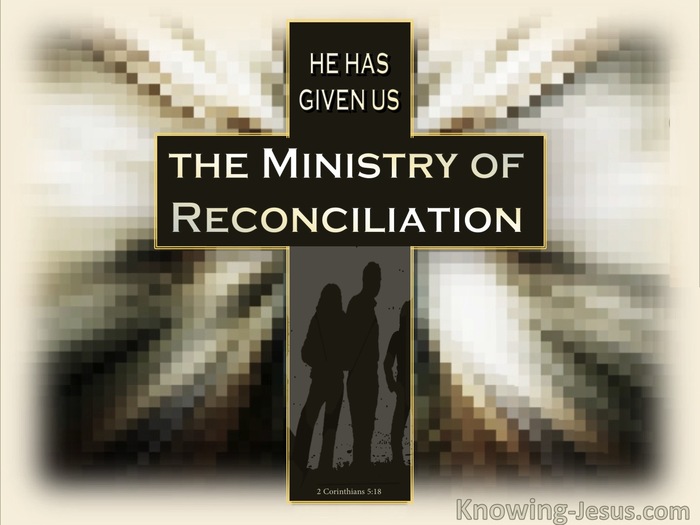 Choose a Verse from 2 Corinthians 5