Therefore if anyone is in Christ, he is a new creature; the old things passed away; behold, new things have come.

2 Corinthians 5:17(NASB)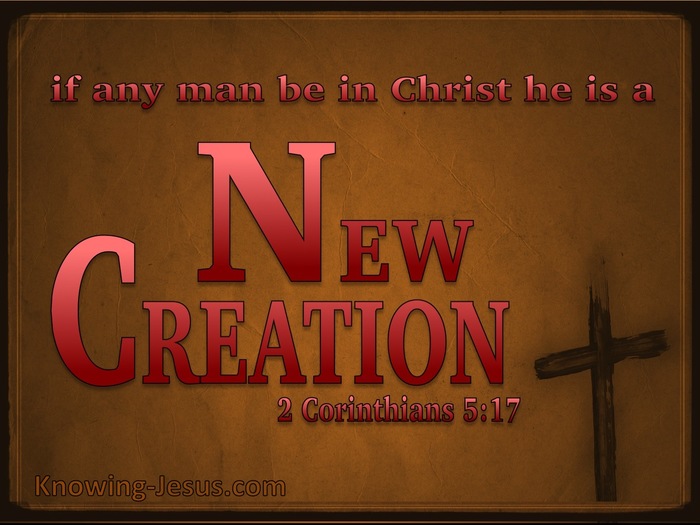 Verse Thoughts
Having outlined the frailty of man's flesh and the mysterious glory of Christ's cross, Paul reaches his climactic conclusion, that anyone that is in union with Christ by believing that His finished work on Calvary was the price that was paid for their own sins - has been made new. They have become a new person; and are now a new creature that has been born again by faith. Old things have passed away. The old life is replaced by the new - and by faith we have become a new creation in Christ, positioned in Him and seated with Him in heavenly places.
When the Lord Jesus rose and ascended into heaven He entered His new life - His heavenly ministry, and we are in union with that life. We are in union with Him by faith. We are united together with His heavenly life - by faith. Paul himself was a prime example of a life that was radically changed by grace through faith in Christ.
As the greatest persecutor of the early Christian Church the apostle Paul was supernaturally changed on the road to Damascus, when Christ made Himself known to him, and Paul repented of his past life and turned to Christ and trusted Him for salvation. And Paul became a new creation in Christ - old things were passed away and behold, all things became new, as he boldly began proclaiming Christ crucified.
This new life is a completely new nature which is given to each believer as a free gift of God's grace. This new nature is not a patching-up of the old sin nature nor a re-training of the old self, but something entirely new; something different; something wonderful.
Throughout His earthly life Christ was in God. He was in sweet communion with His Father and so He only did those things that He heard from God - for God was reconciling the world to himself in Christ. In the same way the new life of a believer, which is in union with Christ, is to live their earthly life in Christ, only saying and doing those things that we hear from HIM.
We are to live in sweet communion with Him and only do those things that we hear from Him. Let us always remember that in Christ we are not simply set-right, but made an entirely new person, by grace through faith in Him. Let us accept this truth, by faith, and do all to His praise and glory.
My Prayer
Thank You Father that in Christ all things are made new. Help me truly understand that this truth is not only something for the future but something that took place the moment I believed in Christ as Saviour. I pray that I may come to a deeper understanding of what being a new creation in Christ really means, in His name I pray AMEN.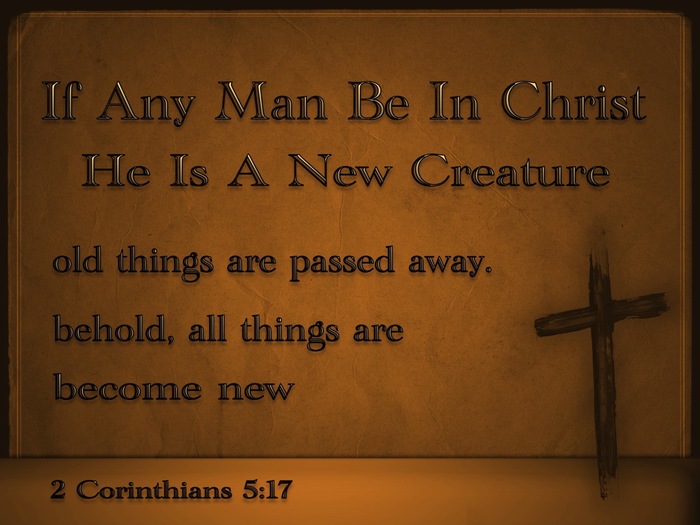 Choose a Verse from 2 Corinthians 5