If you are insulted for the name of Christ, you are blessed, because the Spirit of glory and of God rests upon you.

1 Peter 4:14(ESV)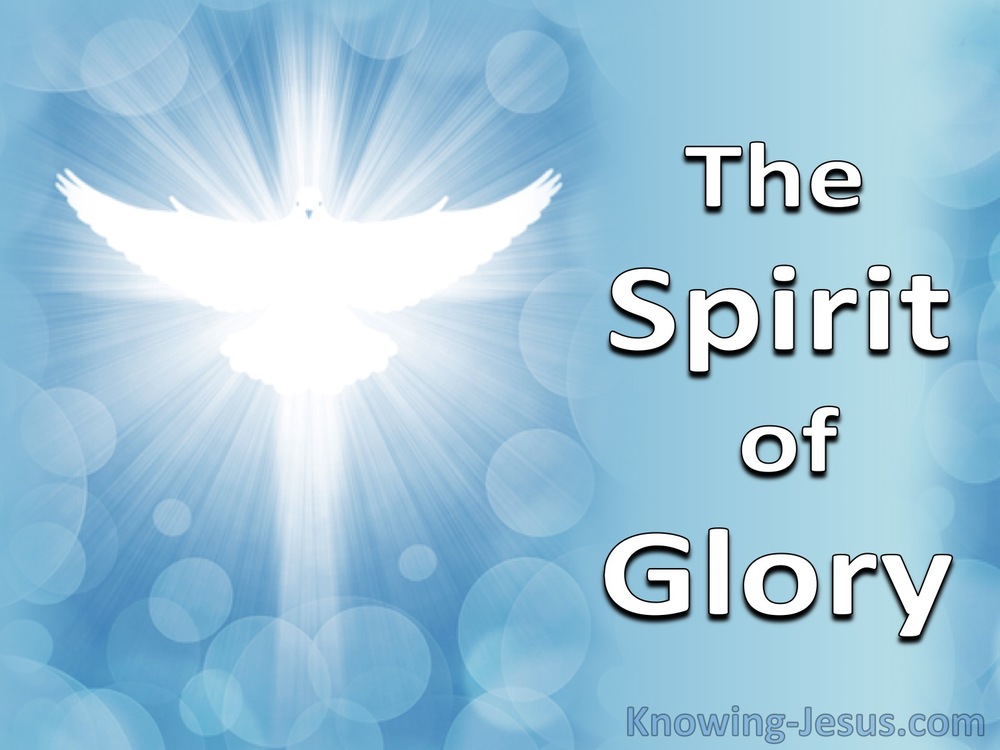 Verse Thoughts
God's economy seems to be diametrically opposite from man's logic, for the wisdom of man is foolishness to Him. Yet too often we are influenced by the world, and we seem tainted with a humanistic mindset. Things that are exulted by man are so often despised by the Lord, yet elements that are abhorrent to man are of the greatest value to our Father.

Which of us sees insults as a blessing, or wounds as the mark of beauty. Who would think the way up is down – or losing one's life is the only way to save it, yet receiving reproach for Christ's sake is of high worth in God's heart.

We are to glory in the scars that beautify the hands and feet of our Lord Jesus, for by His stripes we are healed and by His blood our sins are forgiven.

In the early days of the Church, it was considered to be privilege to be considered worthy to be persecuted for the cause of Christ, and believers rejoiced that they could suffer shame for His name's sake.

Suffering for righteousness sake is an indication that the Spirit of Christ rests upon us and although the name of Jesus is blasphemed, by the persecutors of His blood-bought children, nevertheless, our Saviour is glorified by the sufferings of His persecuted saints.

Should we not consider it our greatest privilege to be insulted for Him? Should we not reckon it an honour to participate in His reproach? Should we not identify with Christ as partners in His suffering and rejoice since we are partakers in His humiliation.

Those of us that do… are blessed indeed, for the gracious Spirit of God rests upon us – because the Holy Spirit of glory indwells each of His people.

What a joy to know that the suffering and insults we take on behalf of Christ are in fact a heavenly blessing, because the Spirit of Glory and God rests upon us. May we look to Jesus, and away from the world, and may the Word of Christ dwell in us richly - so that the ungodly mindset of the world will be diminished.
My Prayer
Loving Father, thank You that Christ identified with me, so that I can be identified with Him. I want to know Him more – to know the power of His resurrection and yes – to participate in His sufferings, so that I may become more like Him in His death, in Jesus name I pray, AMEN.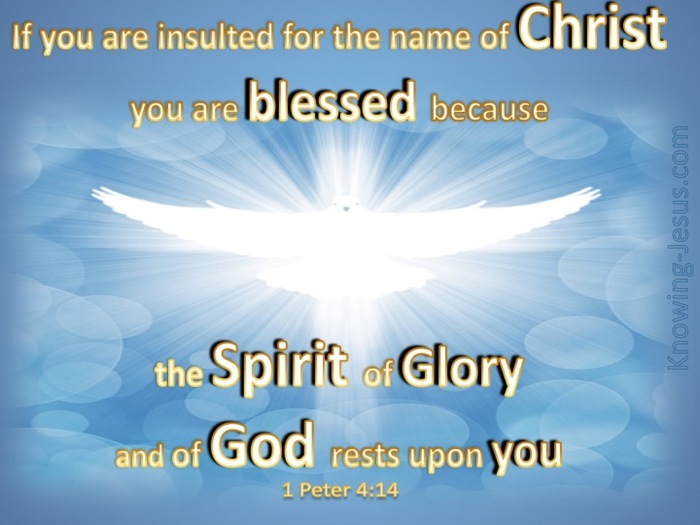 Choose a Verse from 1 Peter 4