By this the love of God was manifested in us, that God has sent His only begotten Son into the world so that we might live through Him.

1 John 4:9(NASB)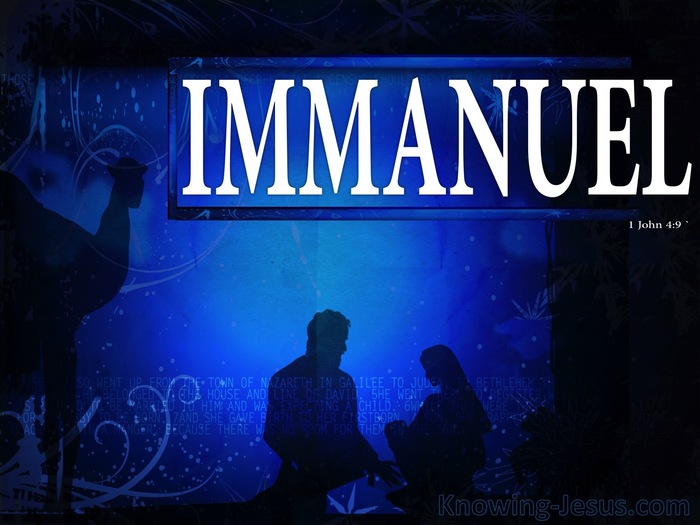 Verse Thoughts
The heart of God is the Spirit of love and He has demonstrated His love towards man in a multitude of ways, but the incarnation of His dearly beloved Son, the Lord Jesus Christ is the brightest and best signification of the love of God towards mankind.
The greatest manifestation of His love to a cursed world and a condemned race was shown at the appointed time when God sent His only begotten Son into the world to be the substitute for our sin, so that we might live through Him.
The greatest possible example of the love of God towards fallen man is that God loved the world so much that He gave His only begotten Son, that whoever believes on Him would not perish but be saved - so that through Him we might be raised into newness of life and live by grace through faith in Him. God's heart is the Spirit of love but all other expressions of love towards us are eclipsed by the superlative gift of the dearly-loved Son of God.
The dimensions of God's love, expressed in the gift of His Saviour-Son, are immeasurable and correspondingly commensurate with the eternal death and damnation, which the fallen race of sinful humanity so justly deserves. It was for our life that He died, and it was to declare us righteous in the sight of holy God that He became sin for us.
It is only through His Spirit of life within that we can live. It is only through the imputed life of Christ, which we receive at salvation that we can live more abundantly and live eternally. It is only the new-born-again life of Christ that can enable us to say: it is not I that live but Christ that lives in me.
It is only through the death of this perfect Man that the power of death can be forever broken, in the lives of all who believe on the only begotten and dearly beloved Son of God.
My Prayer
Thank You Lord for sending Your dearly-beloved and only-begotten Son into the world for love of me. Thank you that He was born to die for my sins so that I may be born-again and live life more abundantly and eternally in Him. Thank you that in Christ I am set free from fear of death and the terrors of hell. I pray that Your love may be shown forth not only in my thankful praise but in a life that is lived for You, in Jesus name I pray, AMEN.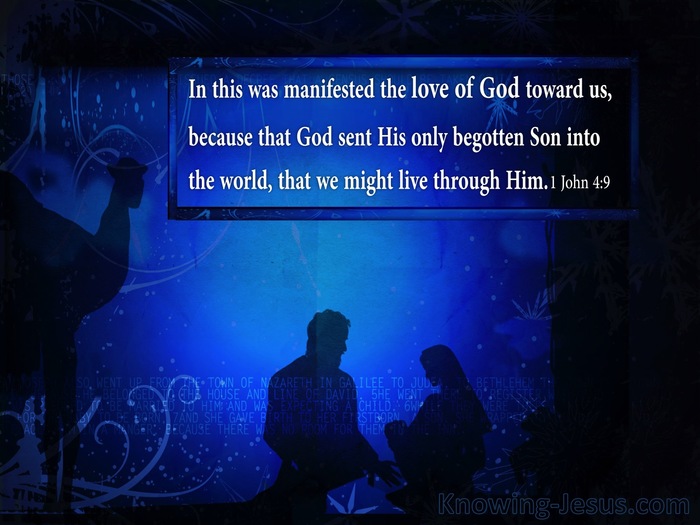 Choose a Verse from 1 John 4