Do all things without grumbling or disputing;

Philippians 2:14(NASB)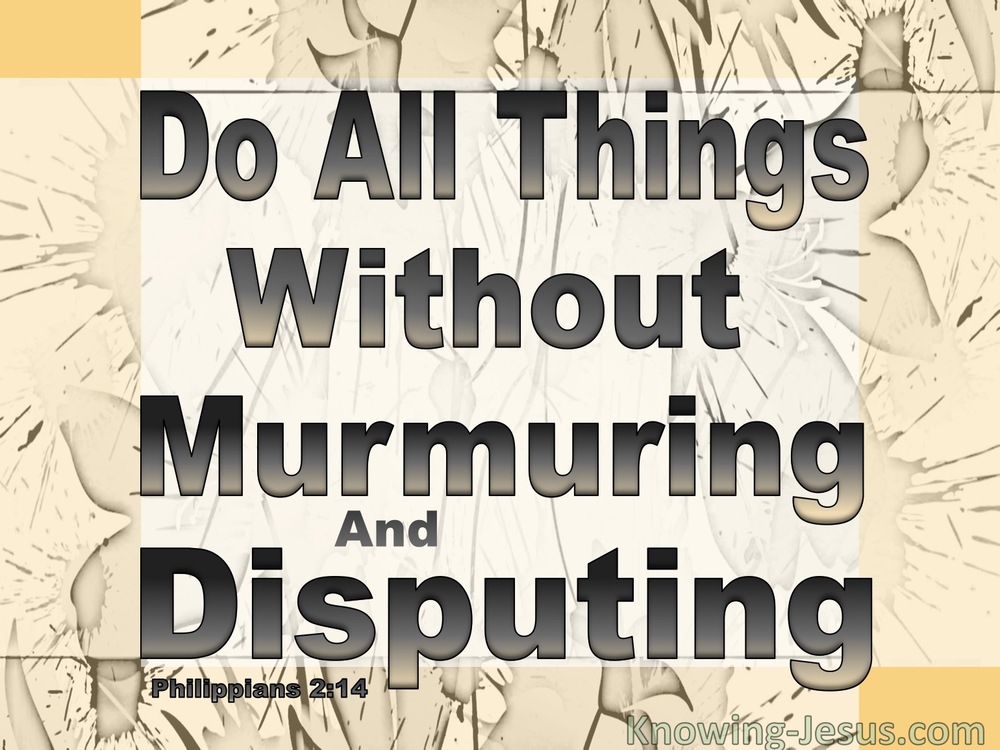 Verse Thoughts
Perhaps the little word: "ALL" is the crux on which this directive rests, for it is easy to be contented when life is pleasing or if people are thoughtful, caring and kind. We would not murmur if perfumed flowers poured daily into our laps, nor would we dispute with people who always hold our particular point of view! What godly lives we would live, if it were not for the foibles of others!

But we are warned that murmuring is the consequence of unbelief and disputing produces discontentment and grievances, disease, envy and sin – as exemplified in Israel's forty-year long, wilderness wanderings.

But God in His wisdom knows patient-endurance, humility of heart and a man that trusts in the Lord is not the fruit of a stress-free life, but a man or woman who has received God's sufficient grace, to face any temptation or trial, which may happen along the way.

He knows a Christ-like character is not birthed from a bed of ease, and that blameless integrity takes time to develop. God uses the storms, disappointments and dangers of everyday life, as well as the difficult people that cross our paths to conform us into the likeness of Christ.

Let us therefore resist the temptation to murmurings and dispute with one another and let us trust the Lord in all things, so that our lives will be a living sacrifice that becomes to Him a sweet fragrance, and we will become blameless and pure children of God, without fault in this warped and crooked generation.

My Prayer
Loving Father, I confess that my sin nature is prone to murmurings and disputing, which I recognise displays unbelief in You, and pride in myself. Help me to take every thought captive as I live in this world and enable me to cast ALL my cares upon You, knowing that You care for me, this I ask in Jesus name, AMEN.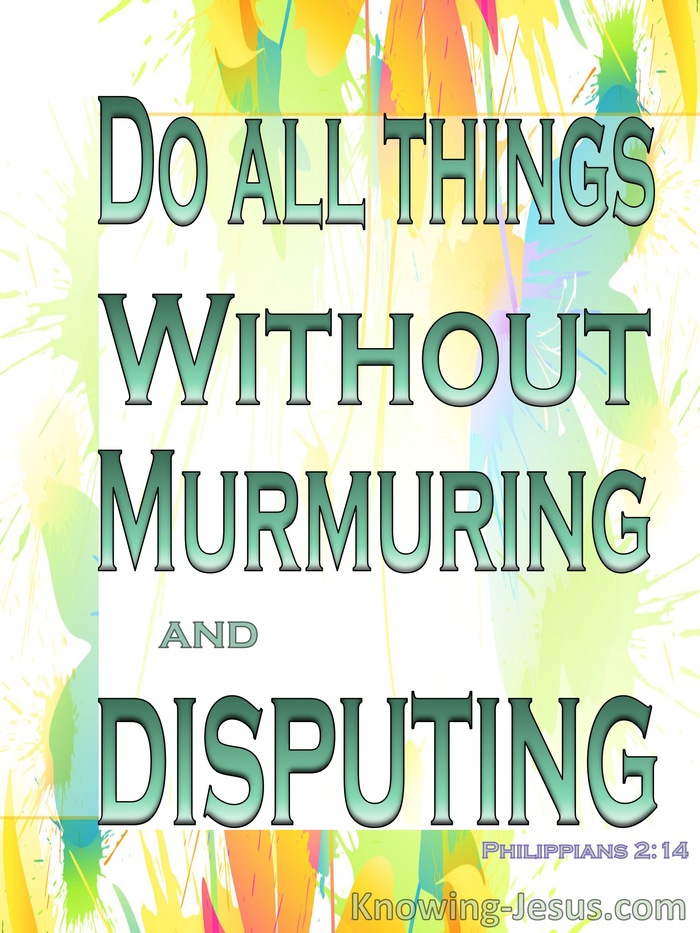 Choose a Verse from Philippians 2