For to me, to live is Christ and to die is gain.

Philippians 1:21(NASB)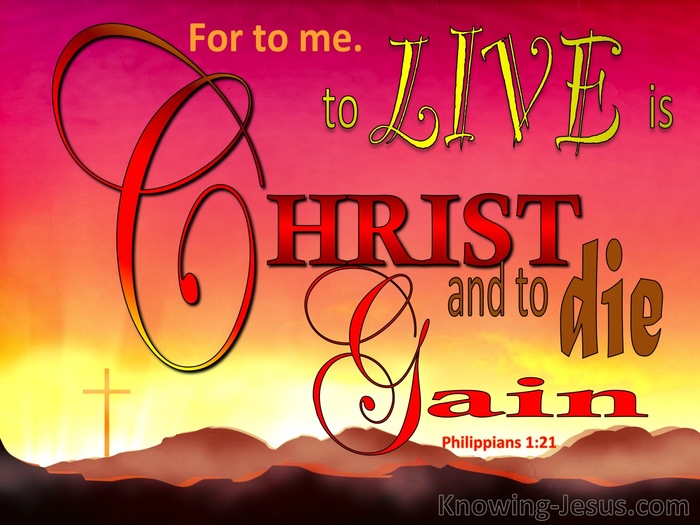 Verse Thoughts
Paul's purpose and philosophy in life was to live for Christ, and even when buffeted by storms, maligned by his enemies, confined to a prison cell or facing death, he had one fixed purpose and plan in life - to live for the glory of Christ and to preach the word of truth, for he knew that nothing in heaven or earth could separate him from the love of God, which is in Christ Jesus.
For me to live in Christ and to die is gain was Paul's firm purpose and his fixed delight. And although his passion was to preach Christ crucified and to bring as many lost souls into a saving knowledge of his Lord and Saviour, Paul also knew that to be absent from the body was to be present with the Lord.
What freedom to be able to say that whether I live or die Christ is mine, and whether in heaven or on earth, Christ is my portion and I am content. Living for Christ, whether in heaven-above or in the earth-beneath are both filled with great advantages - when the service of Jesus Christ is our sole ambition and aim.
The unbeliever holds onto the things of this deteriorating world and death is often seen as an enemy to avoid, for all his future hope is tied up with the things of this world. But the sting of death is removed for the believer, and life becomes an opportunity to serve Him - while death is the occasion to be with Him forever.
Our sole aim is to glorify the LORD… and serving Him in full abandon gives rise to a life of victory, where the power of faith and the sufficiency of His grace overcomes the difficulties of life, and we discover that a life lived for God becomes a life that is willing to die for Him - and to die is gain.
My Prayer
Loving Father thank You that I am Your child. May Your will be done in my life and may I live in a way pleasing to You. Thank You that my times are in Your hands. Enable me to finish the work that You have prepared for me to do and keep me through all life's difficulties, knowing that Your grace is sufficient, in Jesus name, AMEN.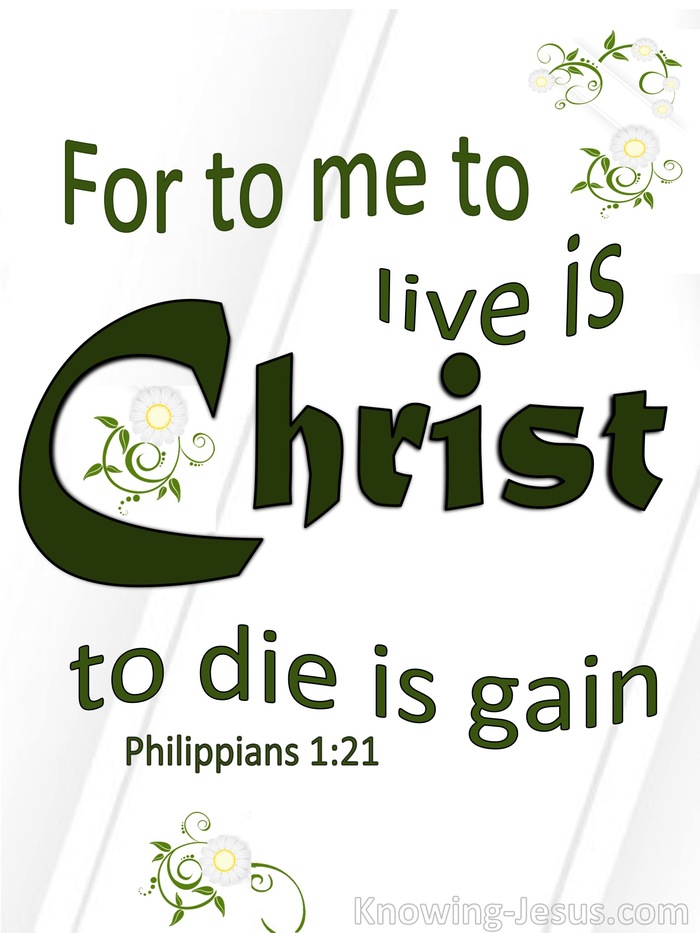 Choose a Verse from Philippians 1