For the LORD gives wisdom; From His mouth come knowledge and understanding.

Proverbs 2:6(NASB)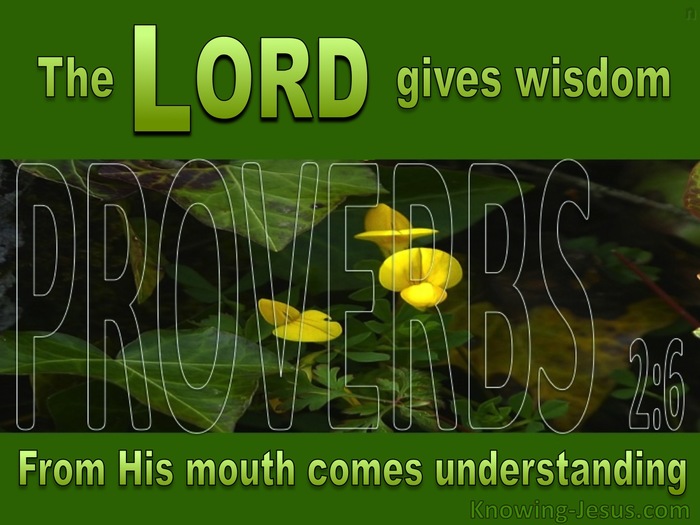 Verse Thoughts
How we should rejoice when we consider the wonderful wisdom, vast knowledge and unsurpassed understanding of our God and all that it means to us. He gave us life when He spoke the worlds into being, He made us a new creation in Christ when we first believed. He has lavished on us every spiritual blessing, even seating us in heavenly places together with Christ. And His future plans for us are beyond our widest imaginings.

The Lord is the source of all knowledge and the supplier of all our wisdom, but His Holy Spirit also prompts us to seek after Him and to hunger and thirst for righteousness sake, so He can satisfy our souls with all good things. His provision of knowledge and store of understanding is close at hand; He gives wisdom generously to all who ask, and out of His mouth pours an abundance of godly knowledge and a plentiful supply of spiritual understanding.

Truly He is a wonderful God. His wisdom is a pure wisdom for all Who believe in Him. His knowledge is a storehouse of blessings to all of His children. His understanding is a table that is over overflowing with good things, and they are all found in Christ – Who is wisdom of God and the power of God, and we are one with Christ and Christ is of God.
My Prayer
Loving Father I thank You that I am in Christ and that in Him is all the wisdom, knowledge and understanding that I need. May I grow in grace and wisdom and may my knowledge and understanding of You increase more and more in the coming days, in Jesus name I pray, AMEN.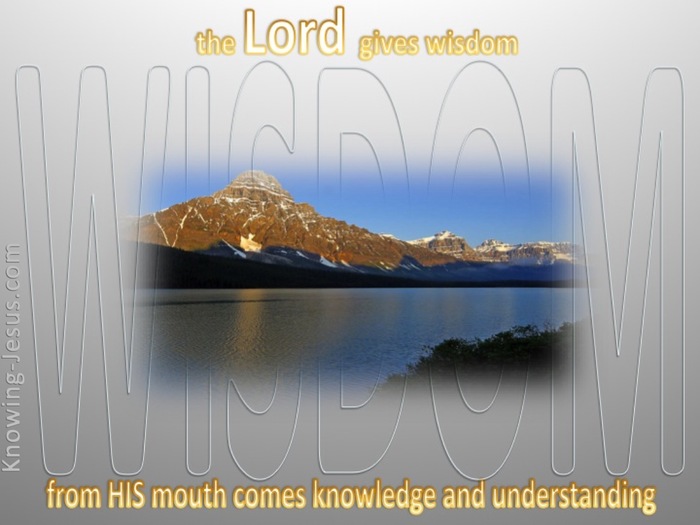 Choose a Verse from Proverbs 2