Brethren, I do not regard myself as having laid hold of it yet; but one thing I do: forgetting what lies behind and reaching forward to what lies ahead,

Philippians 3:13(NASB)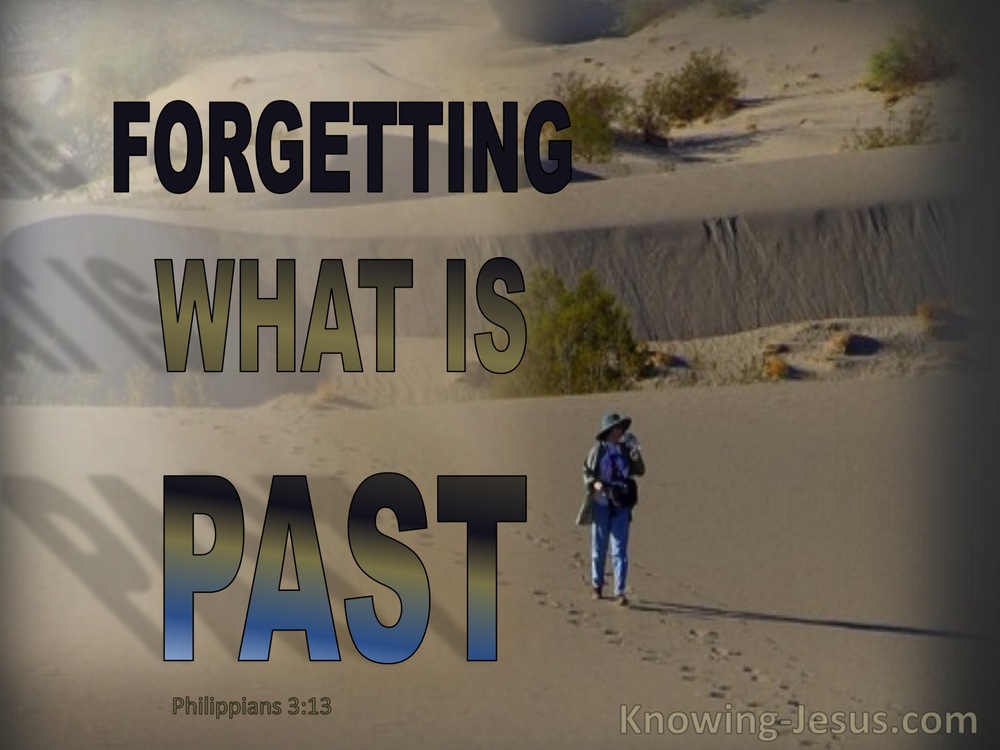 Verse Thoughts
As Christians, it should be our desire and single intent to love the Lord with all our being and seek with all our heart to be in His perfect will. Sometimes the urgent things of life have to give way for the thing that is really important, and sometimes the good has to be set aside or renounced for the best.

This demands a singleness of purpose, a sole objective – one aim. Paul was a man, that having met the Lord Jesus on his Damascus Road, set his face as a flint, to press on for the high calling of God, in Christ Jesus. James reminds us that a double-minded man is unstable in all things and David gives us a beautiful picture of a man after God's own heart. All, however, point to the fact that a man with a single aim is a man God can use, and that single aim is to carry out the will of the Father, in all His ways.

The complacent Christian does not have an urgency to be about his Father's business, and the proud believer has an alternative agenda, while those that are lukewarm seem indifferent to their spiritual growth. But the child of God who seeks to lift up the Lord Jesus and to glorify His name, is jealous of the task ahead, and resolutely sets his eye on the final goal.

Such a one does not rest on his laurels but strains his spiritual muscle. He puts his body under subjection, harnesses his time, employs his talents and fine-tunes his actions and attitude for the glory of God.

Such a man keeps his eye on the goal of his calling as he runs the race of life through its many pitfalls and problems. Such a man trusts his Lord with all his heart and understands that God's grace is sufficient for all his needs.  He will lay aside all other considerations and press on to finish the task the Lord has given him to do – knowing that Christ is his sufficiency and Christ his strength.

If you have met the Lord on your Damascus Road, why not resolutely set your eyes on the final goal and make it your single intent to love the Lord with all your being and seek with all your heart to be in His perfect will – in Christ.
My Prayer
Loving Father I confess that sometimes I look backwards, rather than single-mindedly looking forward to the goal of my calling. May I set my heart as a flint to do Your will, in the power of the Spirit, to Your praise and glory, in Jesus name I pray, AMEN.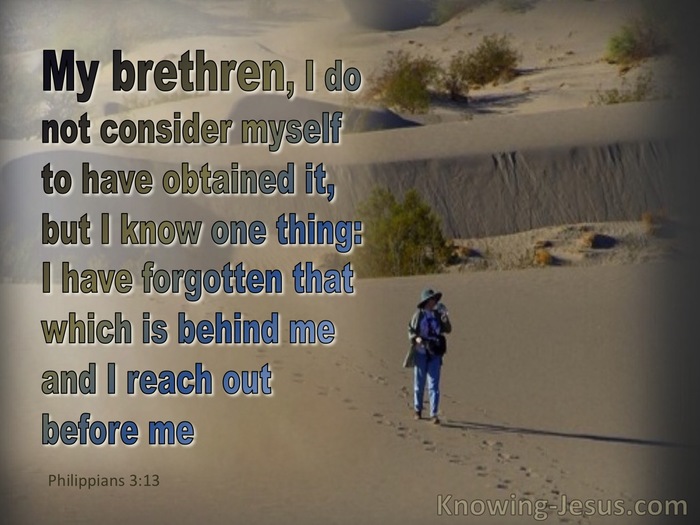 Choose a Verse from Philippians 3