You also became imitators of us and of the Lord, having received the word in much tribulation with the joy of the Holy Spirit,

1 Thessalonians 1:6(NASB)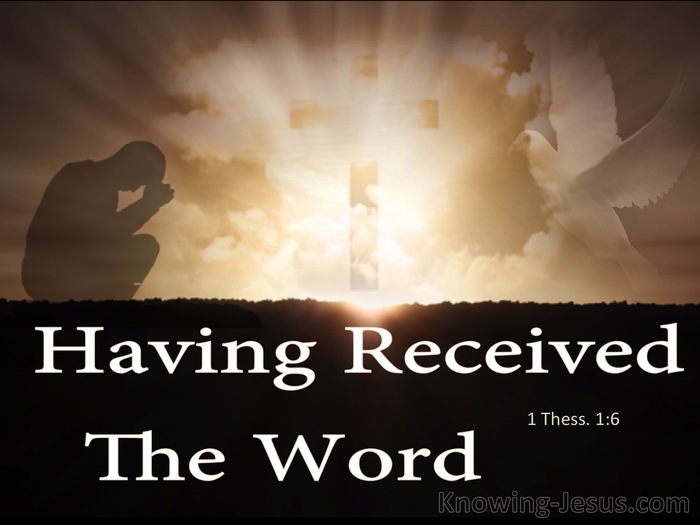 Verse Thoughts
As the body of Christ, we are to be united in love, to walk in the way of the Lord Jesus and to live the same type of life that He lived. Paul was the chosen apostle who was called by God to open up the many mysteries of the church, which is the body of Christ, and to Paul were given the mysteries of this Church age and the godly principles of walking in spirit and in truth.
Throughout his epistles Paul explains that we are not to live in our own strength but to live and move and have our being in the power of the indwelling Holy Spirit of God. We are to die to self as we live for Christ, and so Paul gave us the admonition to live the same way that he lived and to imitate the way that he lived-out his Christian life.
Christians are not to become little clones of Paul, but we are to be like him and to live our lives in the power and strength of Holy Spirit, walking in spirit and truth, trusting in the Word of God and depending on our heavenly Father in all things - knowing that His grace is sufficient for His strength is made perfect in our weakness.
Down through the centuries, history has witnessed that the Christian truth has had to swim against a flood-tide of much persecution, while being attacked and ridiculed by accusations of ungodly men. The good news of the glorious gospel of grace has been systematically undermined by many contradictory rebuttals from Satan.
May we never forget that we have an assurance that if we die to the old self-life and live the new-life of Christ in the power of the Holy Spirit, (as did this great apostle of God), the consolations will more than compensate for the inevitable afflictions and difficulties that accompany the lives of all who believe on the Lord Jesus Christ.
Let us like Paul imitate their manner of life and a style of living so that with Paul we can claim, it is not I that lives but Christ that lives in me.
My Prayer
Loving Father I long to walk in spirit and truth in the power of Your Holy Spirit so that I decrease in my own importance and Christ increases in my life, to become all in all. May the joy of the Lord be my strength in all the difficulties and trials of life, so that Christ is seen in me and others may be drawn to Him through my witness, – this I pray in Christ's name, AMEN.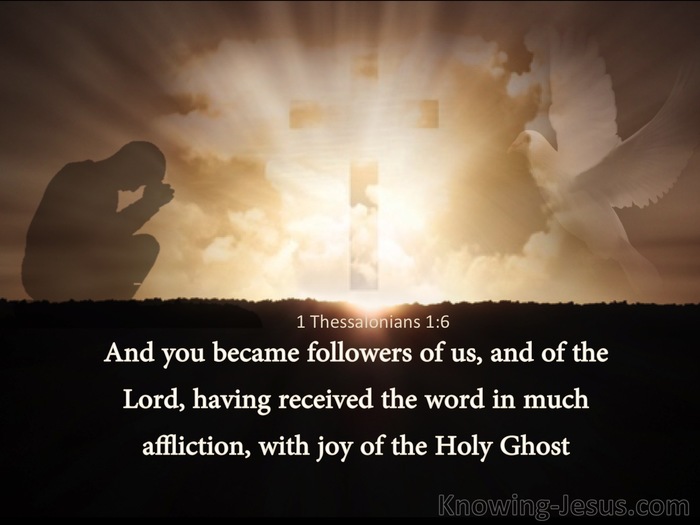 Choose a Verse from 1 Thessalonians 1