Likewise, you who are younger, be subject to the elders. Clothe yourselves, all of you, with humility toward one another, for "God opposes the proud but gives grace to the humble."

1 Peter 5:5(ESV)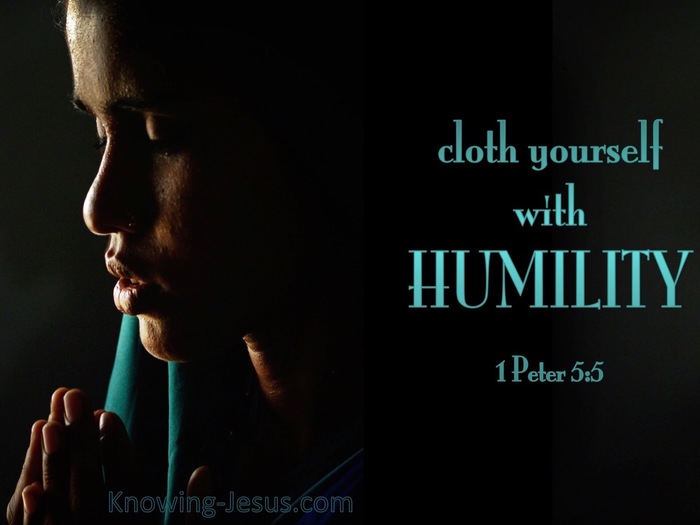 Verse Thoughts
As he brings his first epistle to a close the aging Peter gives wise instruction both to church elders as well as to those that are younger in age or spiritual infants. But though he instructs young men to be subject to those that are older in years and spiritual maturity, he calls ALL believers to clothe themselves with humility towards one an other - explaining that God resists those that are proud but gives grace to those that are humble in action and attitude.
Peter had learned first hand what it means to suffer for Christ; how vital it is to resist the devil; the importance of feeding the flock of God and the need to willingly wash the feet of others - all of which are reflected in his wise instructions.. but Peter had also come to terms with the need for humility of heart and meekness of spirit and so he calls both elders and young men to cloth themselves with humility towards one another - because God resists the proud but gives grace to the humble.
May we be self-controlled, willing to serve and gentle in spirit. And may we also humble ourselves under the mighty hand of God - so that He may lift us up in due time.
My Prayer
Heavenly Father I pray that I may be self-controlled, willing to serve, gentle in spirit and humble of heart. Help me to carry out all that You have entrusted to me - not because I have to, but because it is the desire of my heart to love and serve you with all my being, in Jesus name I pray, AMEN.
Choose a Verse from 1 Peter 5