The LORD bless thee, and keep thee:

Numbers 6:24(KJV)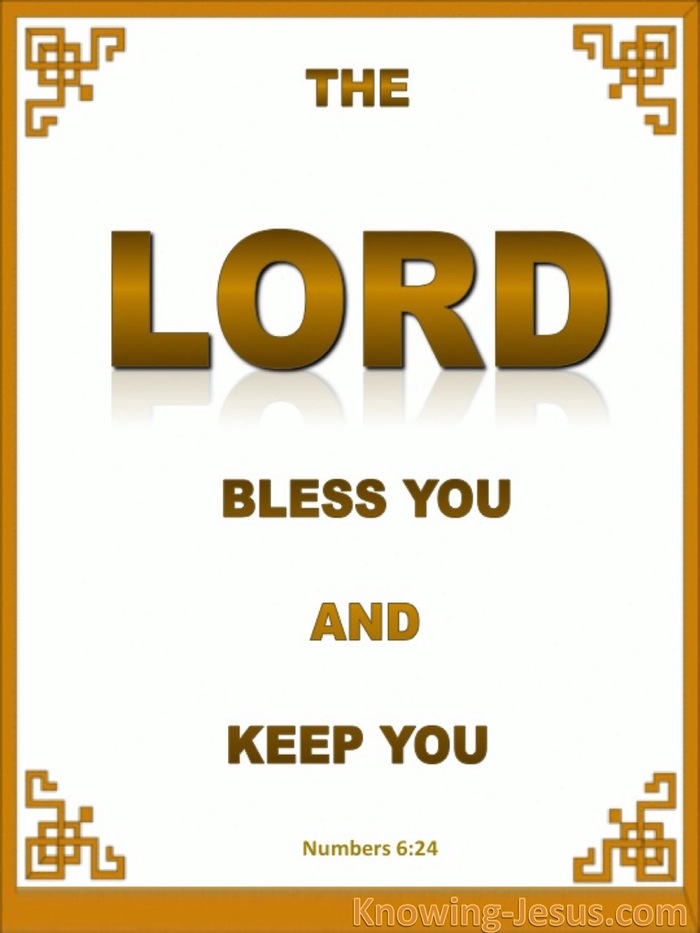 Verse Thoughts
Each promise is a blessing and each blessing a gracious gift from the Lord. And in the ages that are to come, the church is to be an example to the angelic host, of the incomparable riches of God's amazing grace, which are seen in His blessings towards us – in Jesus Christ our Lord.

It is the tri-unity of the Godhead that is being called upon to bless us in this verse. It is through the unity of the Trinity that we are presented with the many precious promises of our salvation, our sanctification, our glorification and an eternal heritage, that is kept for us in heaven.

It is Father, Son and Holy Spirit as One, that is being implored to illuminate our heart and lead us in the way of righteousness and peace. It is the united Godhead, Who are calling us into blessed union with Christ and sweet communion with our Father in heaven. It is the eternal God, Who is being invoked to bless us.

It was the high priest who was God's appointed mediator between God and man – and between man and God. It was the high priest who was called upon to pray blessing over His people Israel. But Jesus is now appointed our great High Priest and He is now the one and only Mediator between God and man.

What more wonderful benediction could be offered over any of us that the blessed invocation in this beautiful verse of Scripture. And yet, by God's grace, we have been called to be a kingdom of priests, through whom blessings from God are being poured out, through us to others.

May the Lord bless us all and keep us and may He cause His face to shine upon us and be gracious unto us and give us His peace – so that we may be used by Him to be channels of blessing, through Whom the grace of the Lord Jesus Christ, the love of God, and the fellowship of the Holy Spirit may be poured out in great measure to others, this day. and for evermore, AMEN.
My Prayer
Bless the Lord oh my soul and I pray Father, that You use me as a channel of Your blessing to others, in Jesus name I pray, AMEN.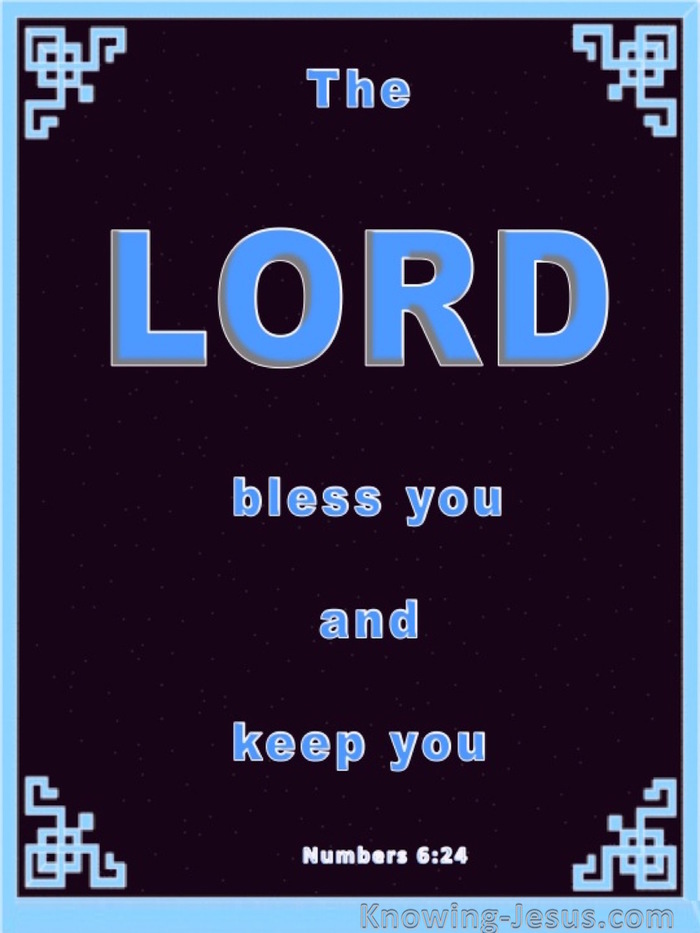 Choose a Verse from Numbers 6
1

2

3

4

5

6

7

8

9

10

11

12

13

14

15

16

17

18

19

20

21

22

23

24

25

26

27