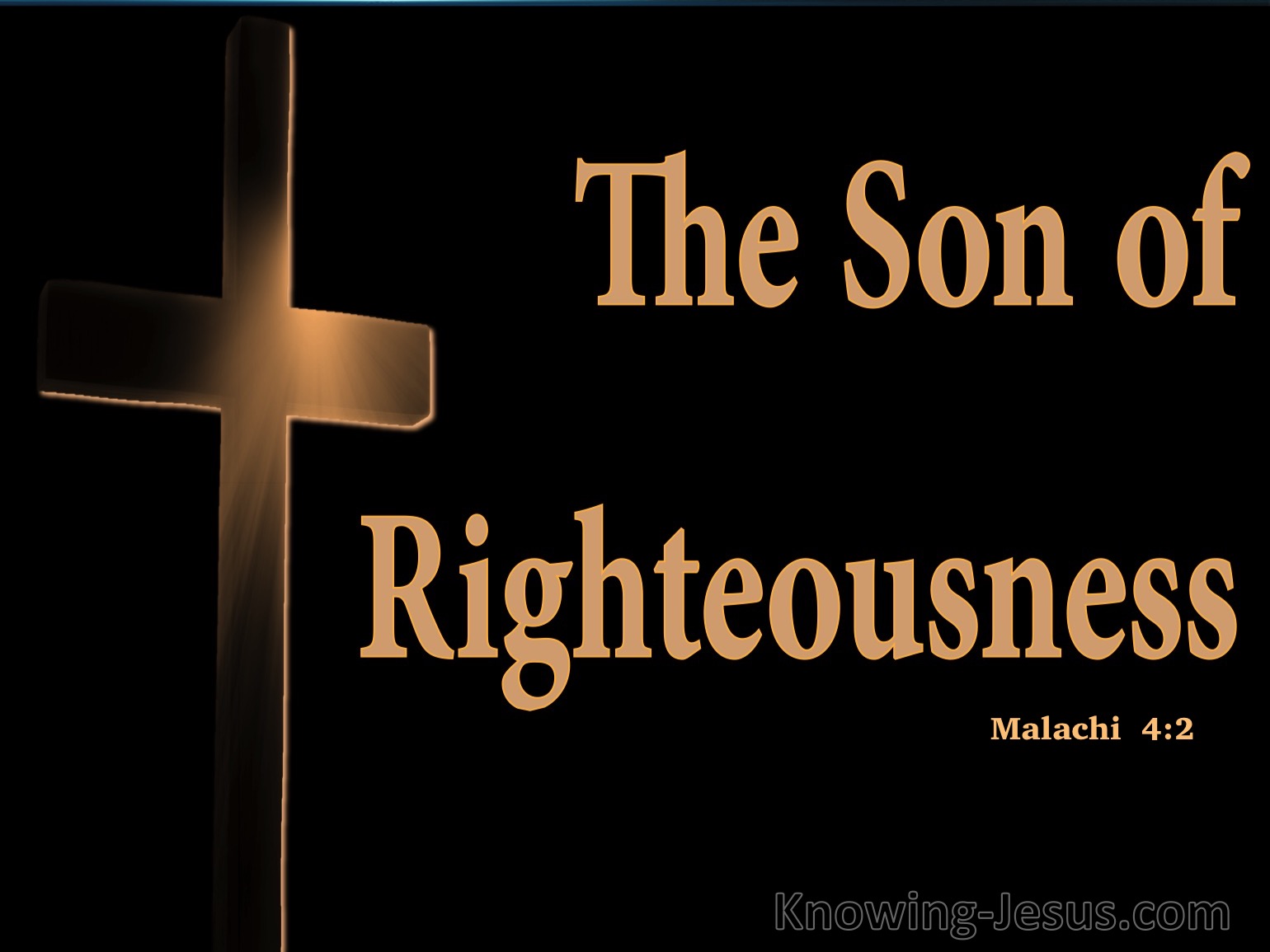 Verse Thoughts
The closing verses of the Old Testament end with a description of the day of the Lord, which will be a time of fiery judgement on all evil-doers and those who have rejected God's free gift of salvation. But to the people of God who fear and reverence His name that day will be one that ushers in the sunshine of God's love and His gracious forgiveness on all who have called on the name of the Lord, for the Sun of Righteousness will arise with healing on His wings.
The Sun of Righteousness came as the light of the world two thousand years ago. He came as the light to illumine the hearts of mankind and He came as the light of life to a lost and dying world. He came as a light to lighten the gentiles and He manifested the light of the glory of God, in the face of Jesus Christ our Saviour. He is the fountain of light to all who put their trust in Him and He is our righteous Saviour - for He is "The Lord Our Righteousness".
To those that are His He has become our everlasting righteousness, for He has been made to us: the power of God and the wisdom from God - and righteousness, and holiness, and redemption and salvation.
This verse in context points to the coming wrath of God, which is soon to be poured out on a Christ-rejecting sinful world, but which points beyond the tribulation terrors, to the return of Christ Jesus as the Sun of Righteousness, Who will arise with healing on His wings.
He is the Son of Man, Who comes to heal all who will call on His name, and He is the King of the Jews, Who will one day bind up the wounds of His people Israel. But we who have already trusted Him as Saviour, are not appointed to wrath - for He was wounded for our transgressions, He was bruised for our iniquities: the chastisement of our peace was upon Him and with His stripes we are healed.
My Prayer
Thank You Father for the healing touch of Your Son Jesus Christ, Who has clothed us in His righteousness and removed the scales of unbelief from our hearts. Look down in pity on all who do not know Your grace and have rejected the light of Your truth. Draw many from the kingdom of darkness into the light of the glorious gospel of grace – in Jesus name we pray. AMEN.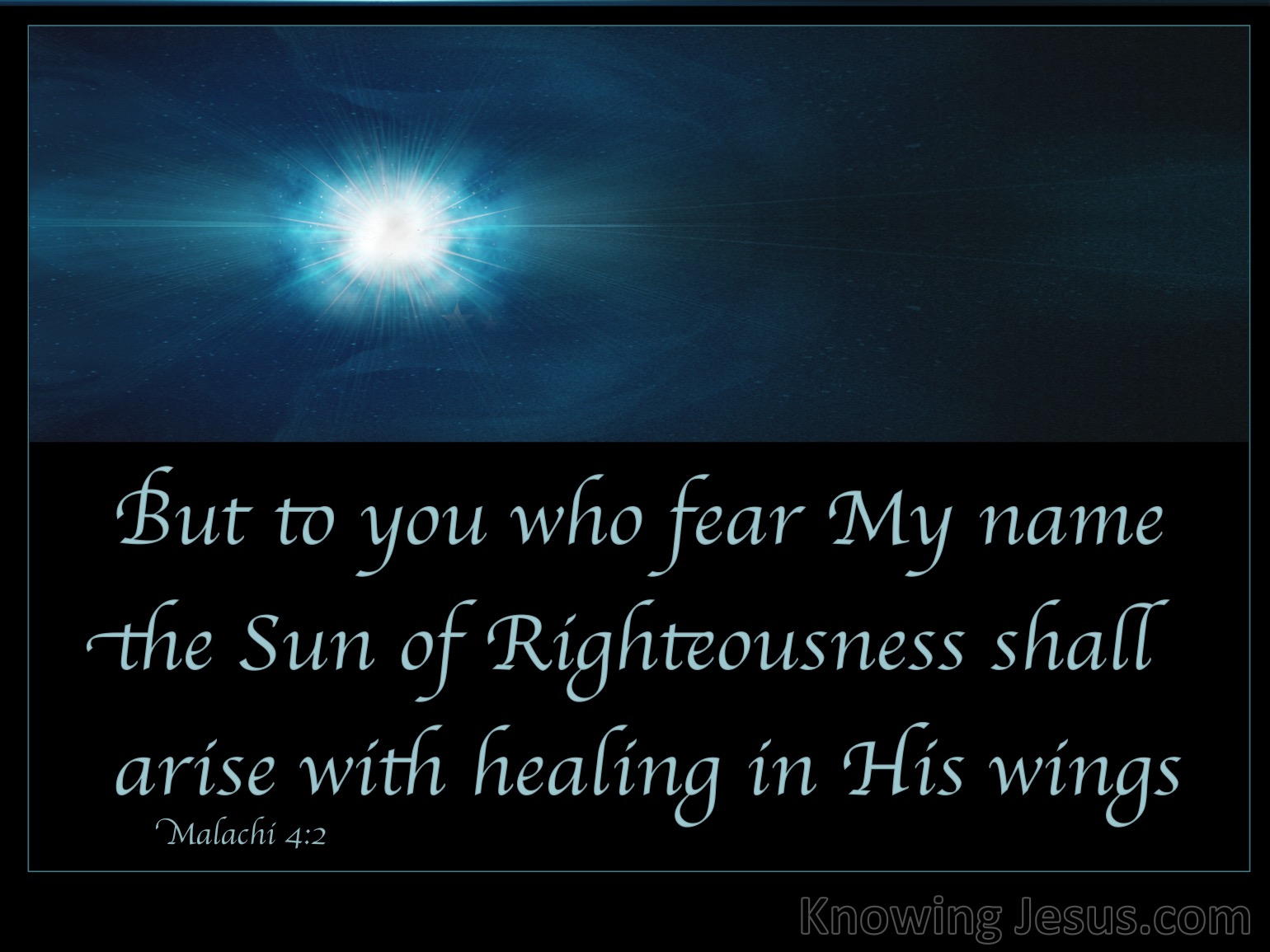 Choose a Verse from Malachi 4