"Be strong and courageous, do not be afraid or tremble at them, for the LORD your God is the one who goes with you He will not fail you or forsake you."

Deuteronomy 31:6(NASB)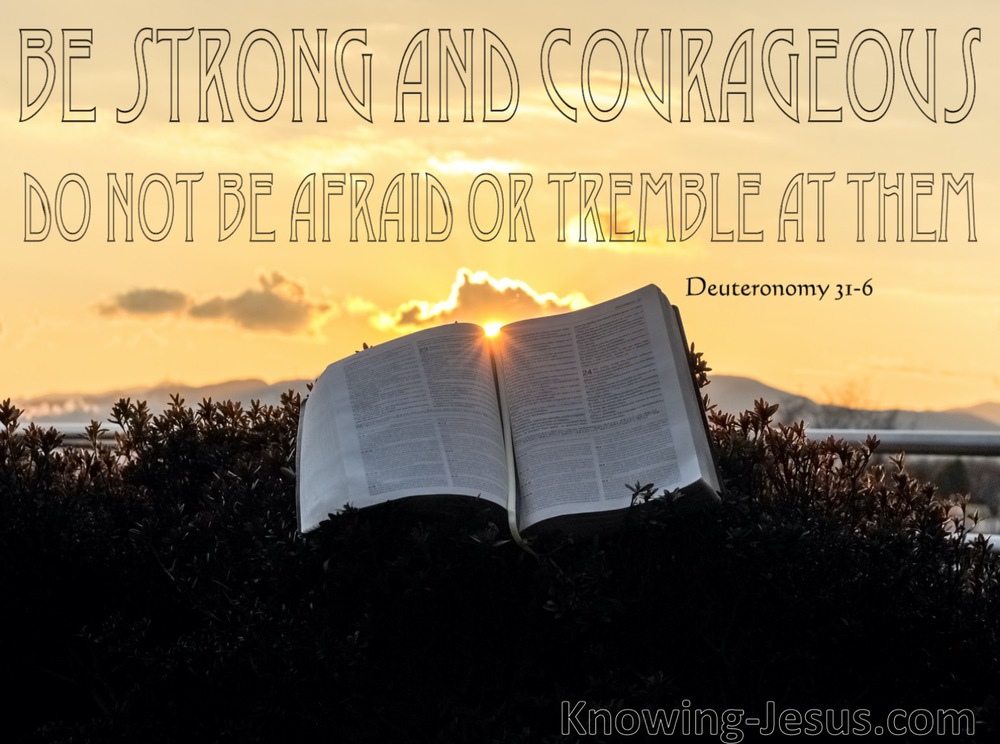 Verse Thoughts
The God of Israel challenged His people to be strong and very courageous, but He also entreated them never to fear or to tremble with fright and reassured them that He would be with them always, to lead and to comfort, to support and help them, no matter where they went or what they did. This is the same God Who reassures us that His grace is sufficient in every life-situation that we may meet.
This same God has equipped us with His indwelling holy Spirit, Who is there to lead and to guide, to support and to help. And just as He did with His people Israel, He has challenged us to be strong in the Lord and in the power of His mighty strength. What greater reassurance could the Lord offer to those that have placed their trust in Him?
After being rescued from Egypt's tyranny and Pharaoh's slavery - and having been baptised into Moses (i.e. separated unto God as His peculiar nation), the Israelites were led for many years through their wilderness walk, learning the lesson that all God's children must learn if they are to reach maturity, with a faith that trusts His word, and obeys His command.
In like manner Christians have also been brought out of the world and saved from Satan's kingdom of darkness. We too have been baptised into Christ; separated unto God and placed in His body as His peculiar people. And like Israel the Lord takes us through long years of child-training and painful growing pains so that we too will become mature in the faith, which trusts His word and obey His command.
And as we continue on our journey through life we will be required to face even greater challenges and more rigorous difficulties. But we are to be strong in the Lord and in His mighty power, by putting on Christ and standing firm by abiding in Him, knowing that His grace is sufficient for the greatest challenges we may meet and being fully assured God is the one Who is going with us, for He has promises, I will never leave You nor forsake You, even to the consummation of the age.
My Prayer
Thank You loving Father that You never change. Help me to abide in Christ knowing that His grace is sufficient for every challenge in life, and may I learn the lessons you desire to teach me, so that I may mature in the faith, by trusting Your word and obeying Your commands. In Jesus name I pray, AMEN.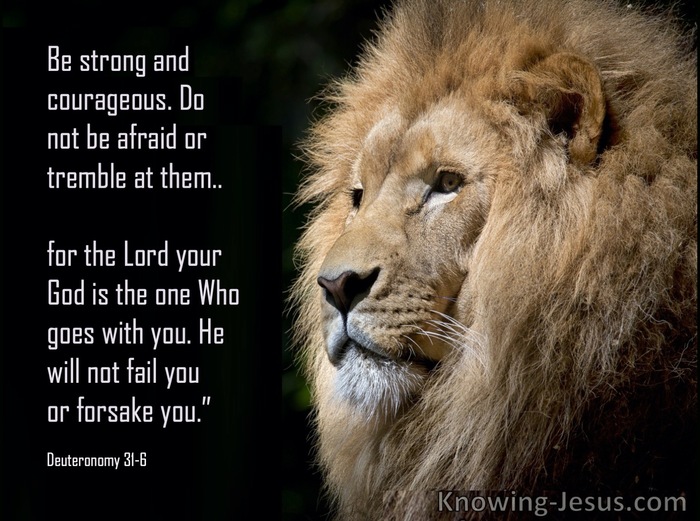 Choose a Verse from Deuteronomy 31