you yourselves, as living stones, are being built into a spiritual house for a holy priesthood to offer spiritual sacrifices acceptable to God through Jesus Christ.

1 Peter 2:5(HCSB)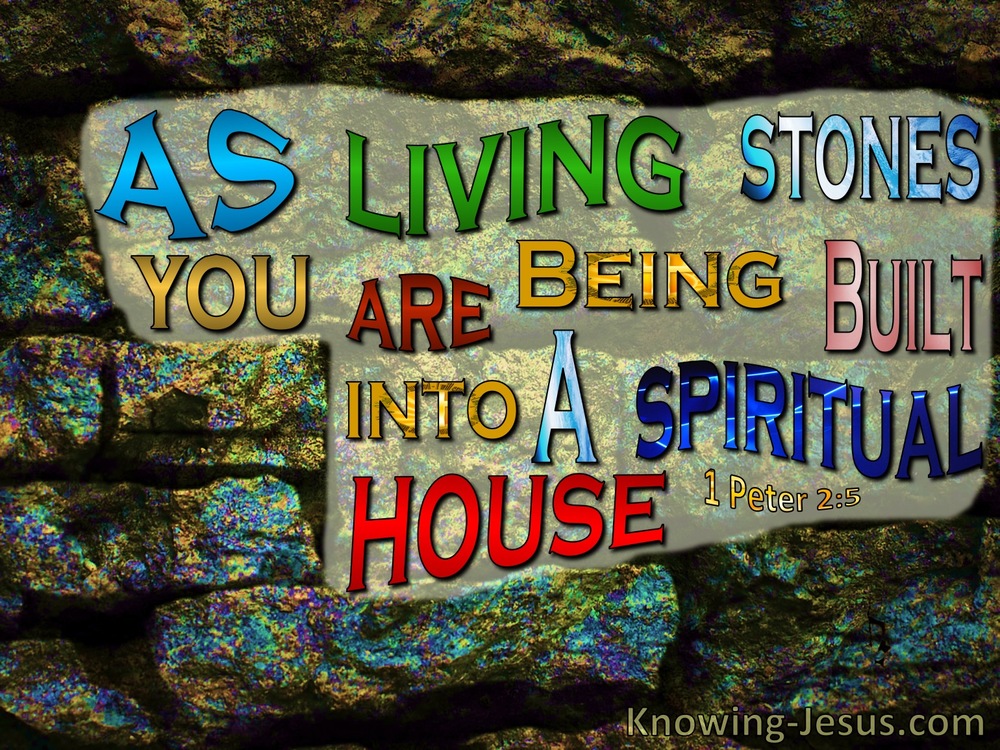 Verse Thoughts
In the time of Israel, the first Temple was a physical building, which was constructed out of great blocks of hewn stone, but in this dispensation, Christians are a spiritual house and all believers are living stones that are being assembled together as a fitting dwelling-place for God, with the Lord Jesus being the chief Cornerstone.
But not only are we living stones that are being fashioned into a spiritual house, but we are all ambassadors of God - representatives of the King and a holy priesthood.

In the old economy, it was the priests that were able to represent God to man and who made petition to God, for man, and only the High Priest was permitted to enter into the presence of the Lord God, once a year. But now Christ is our High Priest for His death tore down the barrier between man and God, so that all who believe on His name can come boldly to the throne of grace to stand in the very presence of the Father.
No unsaved man can approach God for sin separates God from man. Only the saved can enter God's presence, for not only have our sins been forgiven but we have been placed IN Christ and must approach the Father THROUGH the Lord Jesus, for we are accepted in the Beloved.

We should never take this sacred privilege lightly, for it is a gift from God and a blessing to us, for we have been endued with heavenly gifts and holy graces so we can offer spiritual sacrifices that are acceptable to God, in our service to Him, and in our ministry to others. We should never forget that even our most consecrated praises, sanctified service and holy prayers can only be accepted by God – THROUGH Christ.
My Prayer
Loving Father, how I thank You that I have been accepted in Christ and that through Him I can come boldly into Your presence, to offer my sacrifice of praise to You and to humbly lay my petitions before Your throne of grace, on behalf of others, I thank You in Jesus name, AMEN.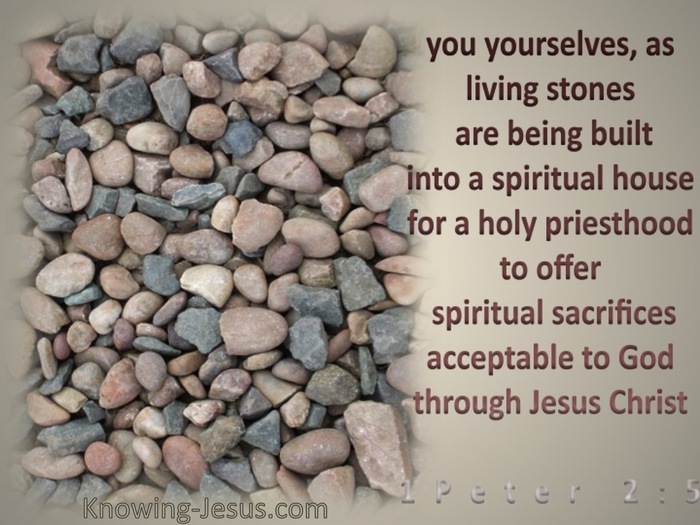 Choose a Verse from 1 Peter 2