My little children, I am writing these things to you so that you may not sin And if anyone sins, we have an Advocate with the Father, Jesus Christ the righteous;

1 John 2:1(NASB)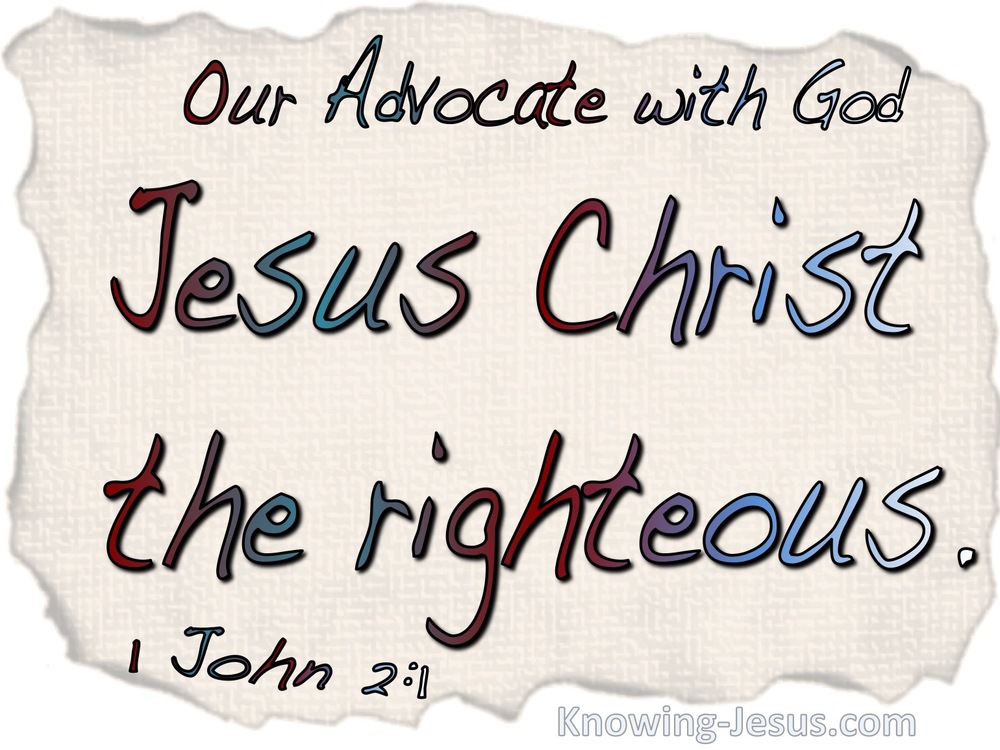 Verse Thoughts
What gracious words to the church are these wise instructions from the ageing apostle John. We should all be holy for God is holy and it is the will of God that all His children are to be holy and perfect as He is. However, John knows that we have an old sin nature, which is very prone to sin, and he also knows that sin in a believers' life removes us from sweet fellowship with the Father – and the Lord our God will not compromise His holiness.

Though our union with God will never be broken, sin is the instrument that erects a barrier between ourselves and the Father. Sin is the thing that blocks our fellowship with one another and with our heavenly Lord.

But praise God, that He has put in place the way for every believer to be quickly and beautifully restored back into communion with Himself – We have an advocate with the Father, Jesus Christ the righteous and He is the propitiation for our sins – He is the one and only mediator between man and God.

Our Lord Jesus is our representative man and He is the righteous One Who speaks on our behalf to our heavenly Father, when we confess our foolish ways and the sins that we have committed. Indeed, He ever lives to make intersession for us at the throne of grace, by pleading our case, so that sin can be forgiven, and fellowship restored.

Sometimes pride is the sin that comes between God and His child, and sometimes unforgiveness may bar the way to the throne of grace. But whatever way we choose to transgress against God, we must never forget that we have an advocate to Whom we should fly and cry out … Father I have sinned, and He will graciously open His arms of love wide, and show us the nail prints in His hands, which paid the price for sin.

You see little children, our sins are all forgiven, forever, to those that believe. But the sins of a believer place us outside the gate of mutual fellowship with God. But if we confess our sins, we have an advocate with the Father, Jesus Christ the righteous One, Who will plead His blood over us and return us back into the arms of our Father, to Whom be praise and glory for ever and ever, amen.
My Prayer
Thank You Father that I can enjoy wonderful fellowship with You, simply because I have trusted Christ as my Saviour. Father I confess that there are times that sin has excluded me from Your presence and I pray that I keep a short rein on such wrong-doing, by flying to You to confess my sins. Thank You that the Lord Jesus is my righteous advocate, Who ever lives to make intercession for me. Thank You, in Jesus name I pray AMEN.,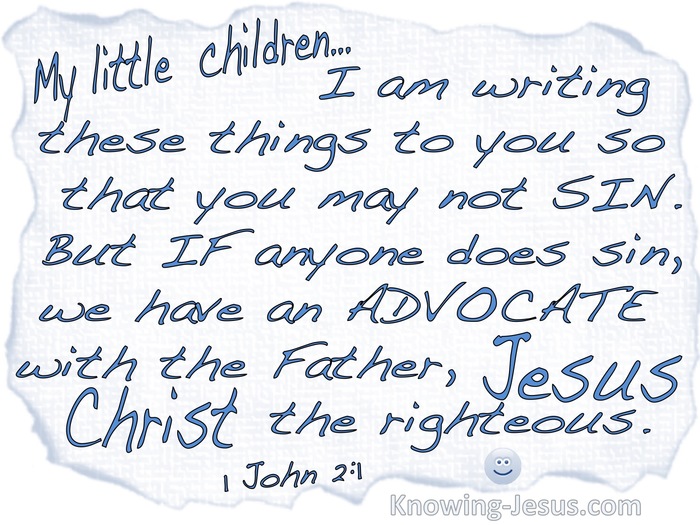 Choose a Verse from 1 John 2