"Abide in Me, and I in you. As the branch cannot bear fruit of itself unless it abides in the vine, so neither can you unless you abide in Me.

John 15:4(NASB)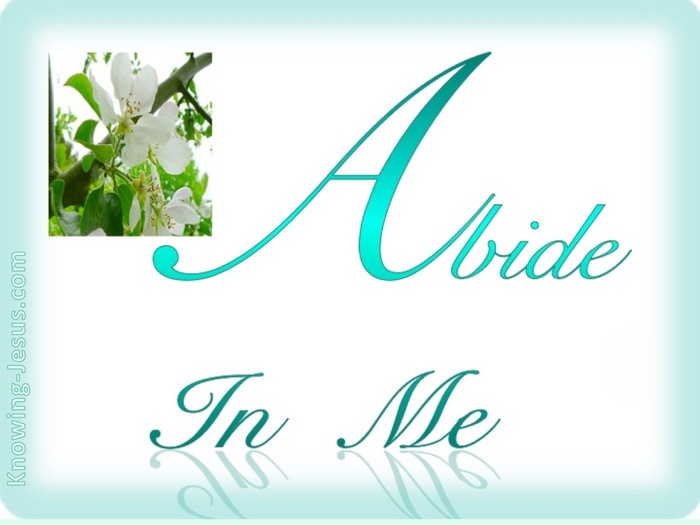 Verse Thoughts
To abide in Christ is a cleaving to Him in love. It is a holding fast to Him in trusting obedience. It is believing the truth of His Word with an unshakable assurance, that His word is true and His promises are sure. And it is remaining attached to His mind and motives; resting in His gracious love; abiding in the arms of the beloved Son of God – and having a deep, trusting dependence on Him, in every area of life.

 The love that Christ has for each one of His children is compared with the mutual love that the Father has with His dearly beloved Son. Such a thought staggers the imagination – that Christ loves each one of us as dearly as the Father loves Him – and the Father loves each of His blood-bought children with the same depth of love that He has for His only Begotten Son.

To abide in Christ and to rest in His love is to know with absolute certainty that He alone is life's sufficiency – from Whom comes all the grace and nourishment, refreshment and strength – that is needful. Wonderful though "Abiding In Him" is to the believer, it is only half of the equation, for as we rest and abide and remain in Him so He abides in us.

As our hearts cleave closely to Him and our minds are flooded with His beauty so His Spirit abides within each one of us, teaching and training, leading and guiding, helping and comforting with an increasing intimacy, as we grow in His grace and in a knowledge of our precious Saviour.

Let us seek to rest in His love and abide in Him, moment by moment and day by day, for He will take each burden and all the pain of life and provide for each one the wisdom and strength that we need to face the future, until abiding in Him and He in us becomes as natural as breathing.
My Prayer
Loving Father I pray that more and more I may abide in You, rest in Your love and trust Your Word – forgetting the things that are past and just looking to Jesus, in Whose name I pray, AMEN.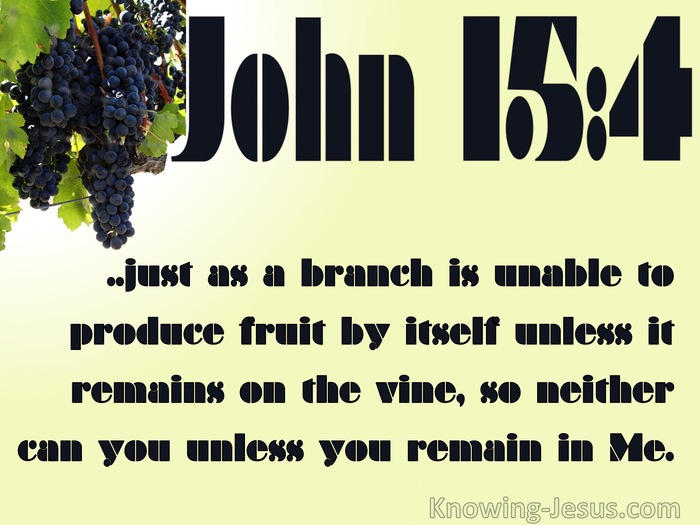 Choose a Verse from John 15