"They are created now and not long ago; And before today you have not heard them, So that you will not say, 'Behold, I knew them.'

Isaiah 48:7(NASB)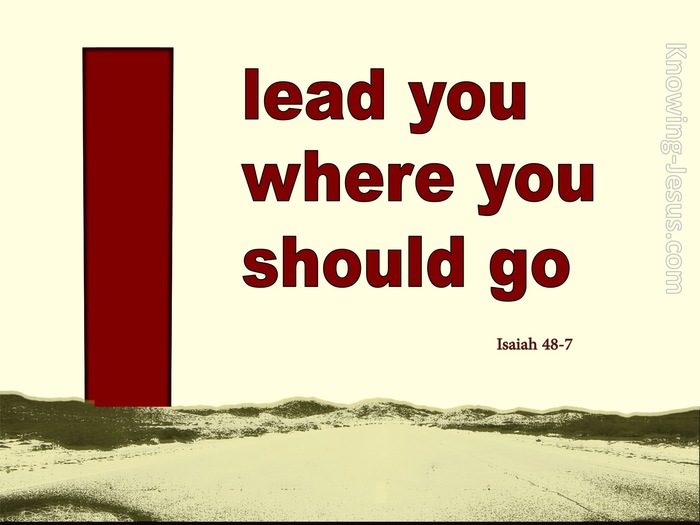 Verse Thoughts
The believer that has a teachable spirit is the one that the Lord can lead and guide into the way of truth. He is the One Who has promised to direct us through deep valleys of darkness and over the hills of difficulties that pepper our earthly path. He is also the same Spirit of God Who teaches and trains His children in the best way to go, which is always our greatest advantage - even if it is sometimes uncomfortable or difficult.
Though Isaiah's words are encouragement to the people of Israel, who were suffering affliction during their Babylonian captivity - it is the same Spirit that gently leads the body of Christ through the peaks and pitfalls of this worldly system.
The One Who convicts of sin is the same Holy Spirit Who saves and sanctifies our souls; guiding us into the path of duty; pointing out the road of righteousness; instructing us on the highway of holiness; bearing us up on eagles wings through times of exhaustion; protecting us in the way of affliction, by pointing us to Christ as He plants our feet on the express-way to heaven.
He it is that guides us into all truth, by speaking to us through the inspired Holy Scriptures, and He is the One that unveils the gracious character of God, teaching us to live a life that's pleasing to Him - by directing us along the most beneficial way, through His wise and gentle child-training.
My Prayer
Thank You Father that You are my guide and defender, my rock and my stay. Thank You that You are the same today as You were when You lead the children of Israel through their times of difficulties and oppression. Give me a teachable spirit, listening ears and an attentive heart so that I may learn all that Your Holy Spirit desires to teach me. And continue to guide me I pray, in the way that is best for me, in Jesus name - AMEN.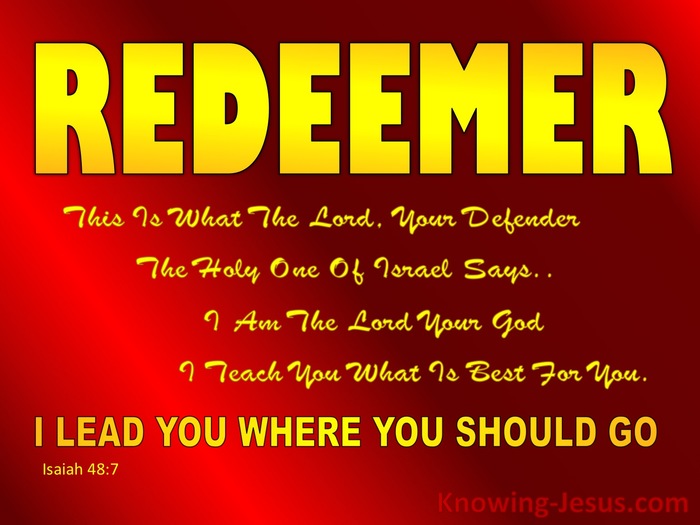 Choose a Verse from Isaiah 48
1

2

3

4

5

6

7

8

9

10

11

12

13

14

15

16

17

18

19

20

21

22