in these last days has spoken to us in His Son, whom He appointed heir of all things, through whom also He made the world.

Hebrews 1:2(NASB)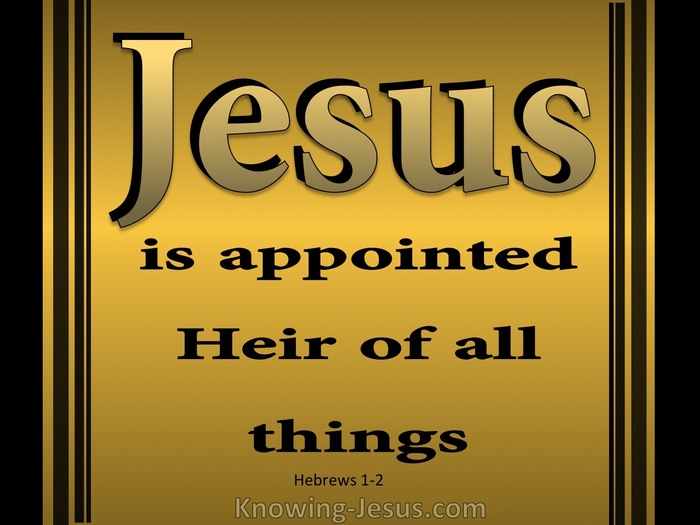 Verse Thoughts
Throughout the history of man God has spoken to us in many different ways through His appointed prophets, priest and kings, as well as being declared in the start-studded heavens above and His handiwork beneath. Each blossom speaks of His artistry, every bird of His care, and every step we take and each breath we draw, proclaims His gracious sustaining power.
Throughout the passage of time, man has keenly desired to approach the unapproachable God and has sought ways to know Him, to speak to Him, to understand Him - but sin erected an eternal, unbridgeable gulf between. But God's final, perfect, all-inclusive and comprehensible Word was spoken by means of His only Begotten Son. No word can be uttered to the Father, no prayer offered, no praise extended, other than through the Lord Jesus Christ, for none can approach the Father - except by means of His Son.
The revelation to man that God gave through His Son, is so great, His being so infinite and His deeds so numerous that Christ's dearly beloved disciple, considered the world insufficient to contain all the books that should be written of His precious Person. And yet mystery of mysteries this incomprehensible God has adopted all those that believe in the name of His Son as His own children, and has laid for them His eternal plan within the pages of His written Word. Many know about God's Son intellectually, but fewer take the plunge into real God-honouring, spiritual growth as laid out in His written Word. Let us earnestly seek to know Him more.
My Prayer
Thank You for Jesus and thank You that through Him I may approach You dear Father and through Him I may know more of You. May my life be honouring to You and may I grow in grace and in the knowledge of Jesus Christ in His name I pray, AMEN.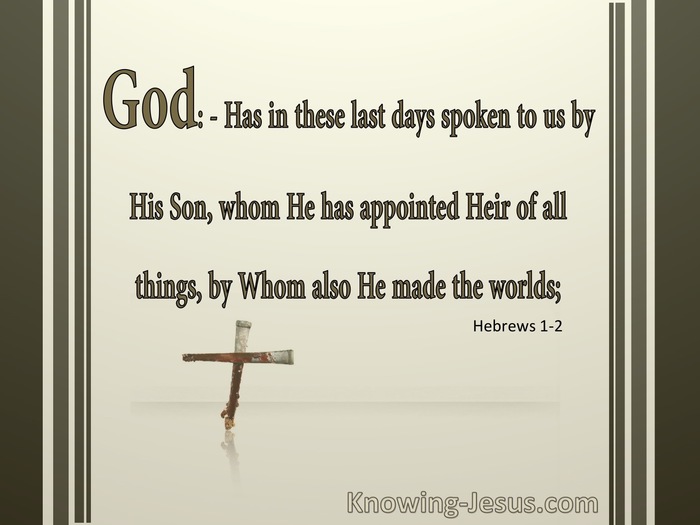 Choose a Verse from Hebrews 1