But if we live in the light as He is in the light, we have fellowship with one another, and the blood of Jesus, His Son, cleanses us from all sin.

1 John 1:7(WNT)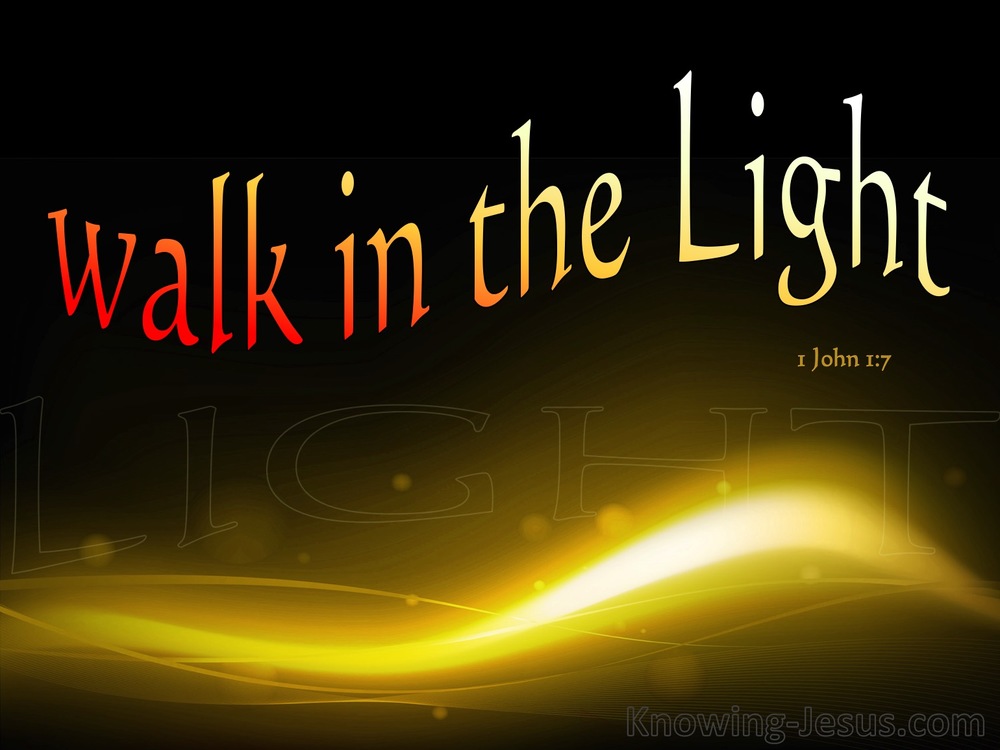 Verse Thoughts
Fellowship with our brothers and sisters in Christ can be such a blessed experience, but to enjoy fellowship with the Lord is the pinnacle of being a sinner saved by grace. Walking in the warmth and radiance of His light is a God-given choice for believers.
We can choose to live in the light, where we will maintain sweet fellowship with the Lord OR we can disobey His will for our life and foolishly step back into the darkness, from which we have been rescued – where fellowship with our Father will be interrupted.

As children of the light we are expected to walk in the light as He is in the light but the world wants to squeeze us back into its mould and entice us out from the glorious light of the gospel of truth into the destructive cul-de-sac of darkness.
But God is light and in Him is no darkness at all and those who choose to walk in darkness have, of their own volition, removed themselves from sweet fellowship with the One Who has purchased them with His Own blood, having rescued them from the jaws of Satan, sin and death.

God is love and peace and hope and joy – and God is light. And He knows that the perfect place of protection and joy for all His children is to remain in Him and walk in the light as He is in the light. When a sinner who has been saved by grace, chooses to live in the light in the same way that God is in the light, he has made a wise decision, for he will not only enjoy blessed fellowship with His Christian brothers and sisters who are also living in God's light, but he will have unbroken fellowship with the Lord Jesus Christ Himself, and sweet communion with the great Father of light and life and hope and love.
My Prayer
Loving Father, I want to live in the light of Your love each day of my life. I long to know You more and more each day and to live and move and have my being in You. I pray that I may grow more and more like Jesus with every passing day. Thank You that I was bought with the price of Christ's precious blood and that in Him I have received everlasting light and life and hope and love, in His name I pray, AMEN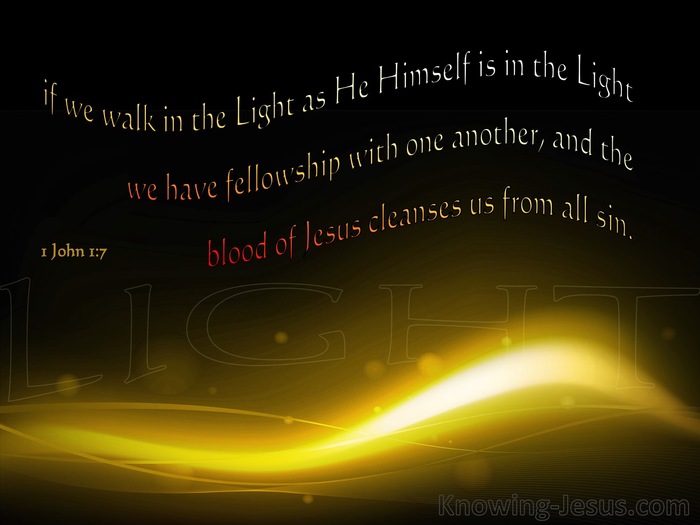 Choose a Verse from 1 John 1